Anarchists Target Spanish Catholics With Exploding Sex Toys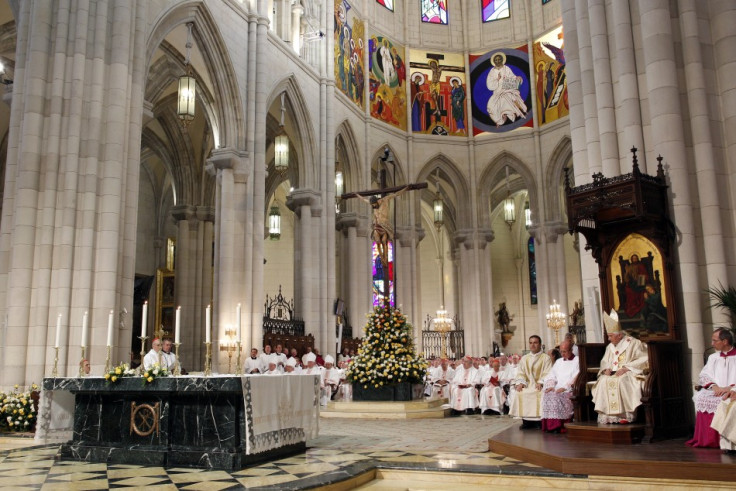 An anarchist group has targeted prominent Roman Catholics in Spain using bombs hidden in boxes of sex toys.
Two devices were sent by the anti-clerical Pro Sex Toys group, according to Spain's EFE News One agency, concealed amidst vibrators.
They targeted the archbishop of Pamplona, Francisco Perez, and the headteacher of a private school belonging to the ultra-conservative Legionnaires of Christ movement in Madrid.
One bomb exploded in a postal sorting office, leaving a member of staff with slight injuries.
"Please accept our apologies," the group said in an email sent to an anarchist website at the beginning of last month. "Next time we won't fail."
The archbishop told EFE that he vaguely recalled receiving a package that contained powder that police removed. "We didn't give it much importance, but later it was said to be a bomb," he said.
The same group is believed to be behind a number of other attempted bombings.
Recently a bomb inside a pressure cooker left outside a public prosecutor's office was detonated by bomb squad officers.
Another bomb containing a gas canister, shrapnel and explosive powder planted in Madrid's Almudena Cathedral also failed to explode.
The anarchists, who use other names such as the Artisans Club for New Uses for Coffee, claimed to have made a bomb out of an espresso coffee machine packed with gunpowder and shrapnel that was planted at a bank branch, though they did not reveal where.
Police in Spain believe the group probably only has five members, but authorities have expressed concern that extremist groups could take advantage of widespread disillusionment as unemployment in the country hits 26 percent.
© Copyright IBTimes 2023. All rights reserved.