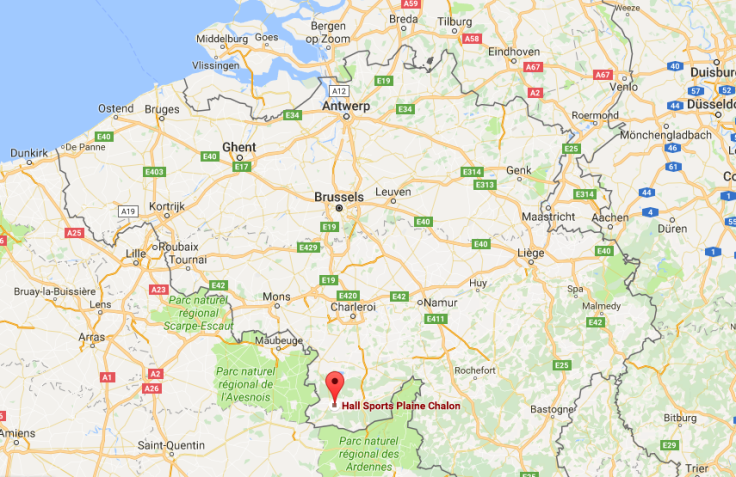 An explosion at a sports centre in Belgium has reportedly killed at least one person and injured four others – two seriously. The huge blast took place in the southern municipality of Chimay, close to the French border shortly after midnight on Friday (26 August).
"It is probably a gas explosion," an official at Belgium's Crisis Centre told Reuters, although the exact cause of the blast is not yet known. The official added that there was no indication of the incident being a terrorist attack.
Five people are believed to have been inside the Chalon sports complex when the incident took place, according to media reports. The blast destroyed half the sports centre and images circulated on social media showing the extent of the damage.
The local fire service is currently leading a rescue operation, with people feared trapped under the debris. "Several injuries were reported and Chimay firefighters fear the presence of dead people in the rubble," a police officer on the scene was quoted as saying by the Daily Express.
Eyewitness Vince Crate said: "When the explosion occurred, I was with a friend. We went straight there and saw the drama.
"We couldn't believe what we saw," he added. "There had been an explosion in the gym.
"The road was full of debris, with pieces of glass everywhere, and all the outside of the building was destroyed," said Crate. "I was shocked by what happened – but I'm ok."
Authorities have set up a security perimeter around the scene and a municipal state of emergency has been declared, according to the Guardian. Chimay is located around 75 miles south of the Belgian capital, Brussels. The town has a population of 10,000 people.
Both Belgium and France have been on high alert following a spate of deadly terror attacks in the past year.