British Muslim children as young as 11 are being given classes to prevent them being radicalised by violent Islamic State (Daesh) jihadists. This comes after community leaders feared they were being targeted by extremist online propaganda.
Imams and Islamic teachers warned a war of ideologies is currently being fought in their own mosques, communities, and on social media following the rise of terror groups in Syria and Iraq.
IBTimes UK visited one Islamic school in Luton – a town infamous for both far-right and Islamic extremist groups – as it taught a new syllabus to tackle children being groomed by IS fighters.
The Al-Hira mosque, home to one of the largest madrassas in Luton, is in its first year of giving "anti-Daesh" classes for pupils aged 11 to 16.
Started eight months ago, the classes are described by the mosque's leaders as part of a new "grassroots" strategy which they say has become more effective than the government's own anti-extremism programme.
"Most of the young people from aged nine are on social media and they know what Isis are – it's very easy for them to go down the wrong path," Dawood Masood, senior manager of Al-Hira, tells IBTimes UK.
"At the mosque, we engage so many young people face-to-face daily that I think it's important to provide [another] narrative to them and to make sure we keep them safe."
It's a Thursday afternoon (9 June) when headteacher of Al-Hira, Imam Muhammad Ehsan, sits down with his class of 12 pupils, where they will spend the next hour-and-a-half learning about Islamic teachings and terrorism.
He starts off by asking pupils what they know about the "so-called Islamic State". Pupils respond with condemnation: the group's fighters are "murderers", "kill innocent people" and are "wrong".
He asks a follow-up question: "What would you do if someone asks you online 'Will you do jihad...?'"
Again, pupils reply in similar tones: "You can't trust them", "They're dangerous", "They don't follow the teachings of Islam".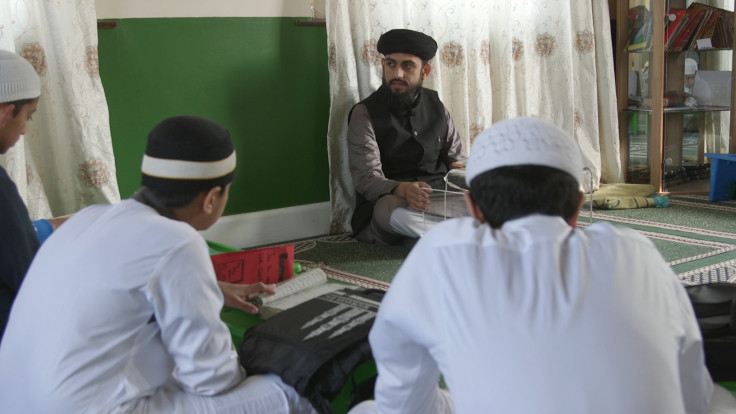 Luton has become notorious for so-called "homegrown terrorism" over the past decade. Some living just a stone's throw away from Al-Hira mosque have joined the 800 people from the UK estimated to have travelled abroad to support or join terrorist and jihadist groups in Syria and Iraq.
The classes at Al-Hira – teaching a message of "equality, peace and diversity" – are intended to provide a counter narrative to Muslim children in Luton, some of whom are regularly exposed to IS propaganda shared on social media.
'Attracted by guns and cars'
"I first found out about Daesh about a year ago," says 16-year-old Zeeshan Shazad, who has been attending Al-Hira since a young age. "I've seen quite a lot of their promotional videos [on social media].
"I think [Daesh videos] are quite persuasive to young people, with all the guns and the cars, and the way they portray the adventure side of it – it attracts young people living in small little towns.
"Most of [my friends] agree with me about how bad [Daesh] is. But some people think some of the things they're doing is alright, and agree with them. The class here is really informative and tells us what our beliefs are, compared to [Daesh's] beliefs, and it shows where they are wrong."
Hurera Mahmood, 14, another Al-Hira pupil from Luton, has also been exposed to violent IS videos. He says the shocking content "goes against Islam".
"A [Daesh] video I watched recently said that we can't enforce the law without guns and swords. They're very violent people. It's not a true reflection of Islam, they're just using it to cover their actions. They contradict a lot of what Islam says."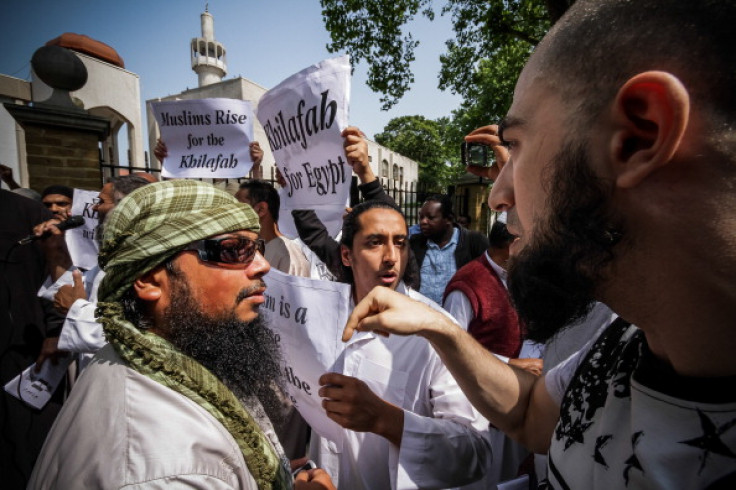 These are the anti-IS messages the British government has been for years trying to spread through Muslim communities with its controversial anti-extremism strategy known as Prevent. But the policy, introduced during the Blair government, has suffered from a lack of trust.
Last week, shadow Home Secretary Andy Burnham delivered another blow for its proponents, suggesting it no longer had cross-party support. He called for Prevent to be scrapped, saying "the brand is so toxic now that I think it's got to go".
Imam Ehsan agreed the government's programme had lost its way. He said the authorities should in the future spend more resources supporting "trusted" classes like those being carried out at madrassas like his own.
"These kind of classes, if they get support from the government, that could be more influential [than Prevent]. Here in the mosques, the children and the parents have trust. The children also have confidence in their teachers so they can discuss easily."
Masood, who is also the founder of anti-extremism charity Quba Trust, added: "I feel the British government can do much more if they came to the grassroots and worked with the local community. Muslims are countering radicalisation, they are countering extremist views, and they are speaking against terrorists."