Prince Harry got down on one knee to girlfriend Meghan Markle earlier this month in his Nottingham Cottage in the grounds of Kensington Palace as they cooked a chicken during a "cosy night in".
The proposal, and their 16-month whirlwind relationship filled with roast dinners, country walks and tea with the Queen, sounds like a fairy tale.
So it's only natural that the engagement ring is also spot on, or "perfect" in Markle's own description during their BBC interview last night (27 November).
Markle, who said "yes" before Harry even finished proposing, was beaming at the couple's photocall in the Sunkin Garden yesterday – one of the late Diana, Princess of Wales's favourite places. And it's no wonder she couldn't stop flashing her trademark smile, because not only does she have a dashing prince on her arm, but a beautiful engagement ring designed by the royal himself.
It doesn't get more romantic than Harry's choice – a central diamond from Botswana and two outside diamonds from Diana's personal jewellery collection so she can forever be a part of their lives. Botswana is also a very special place to the couple since they camped there for five days just weeks after their second date.
Analysing Markle's ring, Grant Mobley, a gemologist and director at Pluczenik – one of the world's leading diamantaries, said: "I would estimate that the centre diamond is a slightly elongated cushion cut diamond, approximately 3.00 - 4.00 carats. The side diamonds are more than likely oval or round cut diamonds about 0.75 carats each."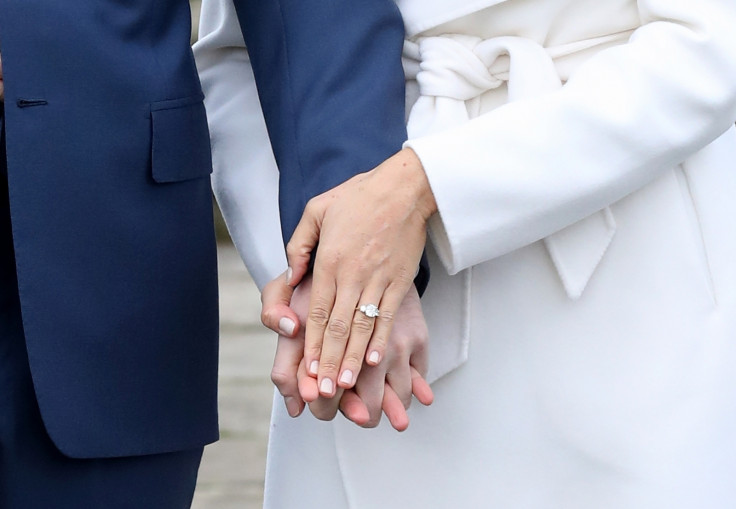 Mobley offered an estimated value of the ring, and it's an eye-watering sum. He added: "The value of such a centre diamond greatly depends on the colour and clarity of the stone.
"While it is very difficult to tell the clarity without examining the stone, one would imagine Prince Harry would pick something close to flawless. In that case, we would estimate that the value of the centre stone would be around £70,000 - £115,000, while the side stones would have an intrinsic value of around £3,750 each." That means it could be worth approximately £122,500.
But because the outer diamonds belonged to the late Diana, Princess of Wales, the ring is of inestimable worth.
Mobley continued: "However, since the side diamonds are said to be from Princess Diana's collection, this makes their value greater due to their rich history and inherent value.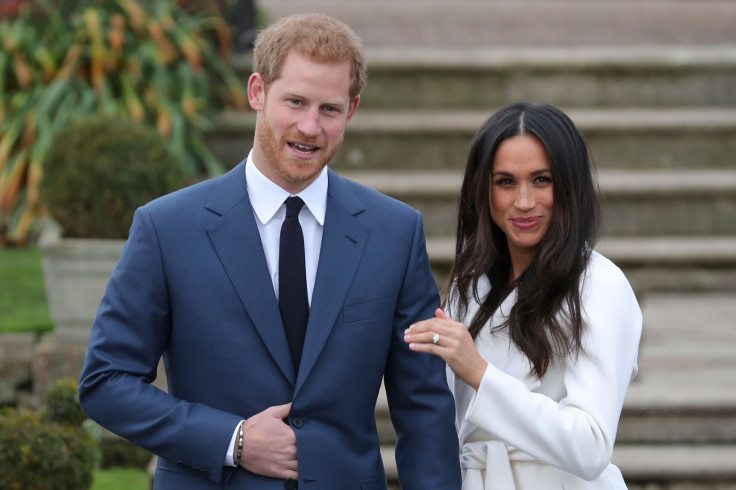 "Anything belonging to the 'People's Princess' is always going to be worth more. Although many people may not know it, diamonds not only maintain their value over time but they actually appreciate in value, unlike laboratory grown diamonds that have recently emerged in the diamond marketplace."
Like Markle, Mobley agrees that the ring is timeless and classic, with a bit of a modern twist.
Commenting on the style, he said: "This is a classic three-stone design that will be completely timeless. The perfect bit of old and new have been combined in this ring to match the style of Miss Markle.
"By changing up the traditional three stone design with a new cushion-cut diamond, and adding precious diamonds from his mother's collection provides a perfect combination that is both modern and traditional, and one she can truly call her own."