After a thoroughly wet and miserable start to the weekend, the sun has kept the rain at bay and the 2013 Formula 1 British Grand Prix should be run under dry conditions. Drivers will have to complete 52 laps of the 5.891km Silverstone circuit on Sunday 30 June.
Mercedes and Red Bull are on the front rows of the starting grid and despite the German team's exceptional qualifying pace (particularly since the Chinese Grand Prix) the latter will be favourites to take the chequered flag. Race pace is a definite problem for the team on the first row but judging by Lewis Hamilton's performance on a Sunday in the last race (the Canadian Grand Prix) this may no longer be a problem but race pace has been a problem.
Ferrari and Fernando Alonso have had a horrible weekend so far and start 10th on the grid. The only consolation will be that the Spaniard's nearest rival in the championship, Lotus' Kimi Raikkonen is only one place up at the start.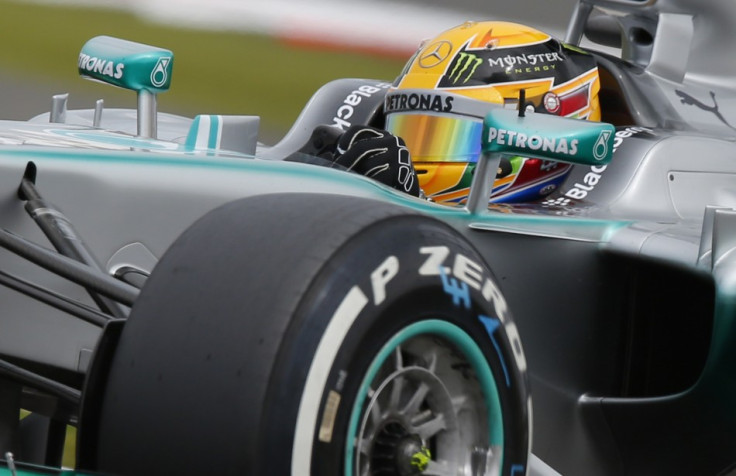 Where to Watch 2013 British Grand Prix Live
Live coverage of the 2013 Formula 1 British Grand Prix starts at 12pm BST on Sky Sports F1 and BBC Red Button 1 and Red Button 3. Coverage on BBC One and BBC One HD starts at 12.10pm BST.
Radio commentary is on BBC Radio 5 live and starts at 1pm BST.
Real time internet updates are available from the Live Timing section of the sport's official website.
READ: Formula 1 British GP 2013: Nico Rosberg Wins Dramatic Race after Sebastian Vettel Retires
Championship Review
Sebastian Vettel's dominant win at the Canadian Grand Prix three weeks ago means the German comes into this race with a healthy 36-point lead over Alonso and Ferrari. The Spaniard finished second at the Circuit Gilles-Villeneuve, completing a strong comeback from sixth on the grid and holding off a charging Hamilton to the chequered flag.
He will want a similarly impressive performance at Silverstone and the Ferraris do have an advantage in race conditions, not least because they appear to use the troublesome Pirellis better. But it might be too much to ask, even of Alonso, to convert 10th into a race win... a podium place remains a distinct possibility though, particularly if Ferrari can run a longer first stint than the cars above them.
Regardless, expect a charged-up Alonso at the start to try and make as many overtaking moves as possible before the race settles into a rhythm.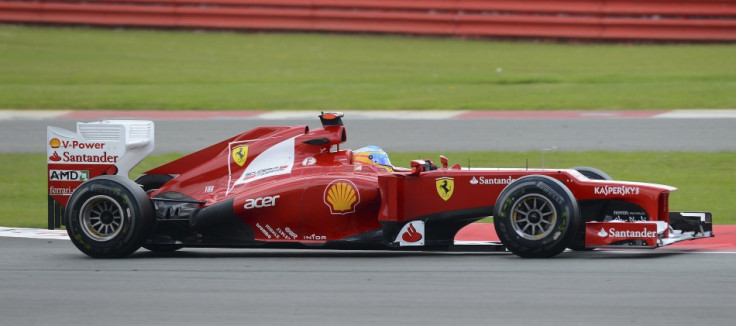 Hamilton's third place finish in Canada, allied with Raikkonen's poor ninth place, means the British driver has closed to within 11 points of the Finn. A strong performance in this race will not only help him close that gap but also act as a signal of Mercedes' intentions.
Vettel's team-mate, Mark Webber, is fifth, with 69 points, ahead of the second Mercedes of Nico Rosberg, the second Ferrari of Felipe Massa and an increasingly impressive Paul di Resta in his Force India. Raikkonen's team-mate, Romain Grosjean, and McLaren-Mercedes' dejected Jenson Button round out the top ten.
In the race for this year's constructors' title, Red Bull have already established themselves as favourites; in fact, they might have already wrapped up a fourth constructors' championship, unless either Ferrari or Mercedes launch a massive challenge over the second half of the season.
The Milton Keynes outfit starts the British Grand Prix with 201 points to Ferrari's 145 and Mercedes' 134. The race for second also involves Lotus with 114 points but Raikkonen and Grosjean have slipped away in recent races with only one podium place between them since May.
Free Practice Review
The first practice session for the 2013 Formula 1 British Grand Prix was all but cancelled, with heavy rains limiting all 22 drivers to the odd installation laps for almost the entire session. It wasn't until the final 10 minutes that lap times began to pop up on the timing sheets... and even then, drivers were forced to run on the Cinturato Blue (wet) tyres.
Ultimately, it was Toro Rosso's Daniel Ricciardo who posted the fastest time, with his 1:54.249 leading Sauber's Nico Hulkenberg, Williams' Pastor Maldonado and eventual pole position man Hamilton.
READ: F1 British GP 2013: Daniel Ricciardo Fastest in Opening Practice at Rain-Hit Silverstone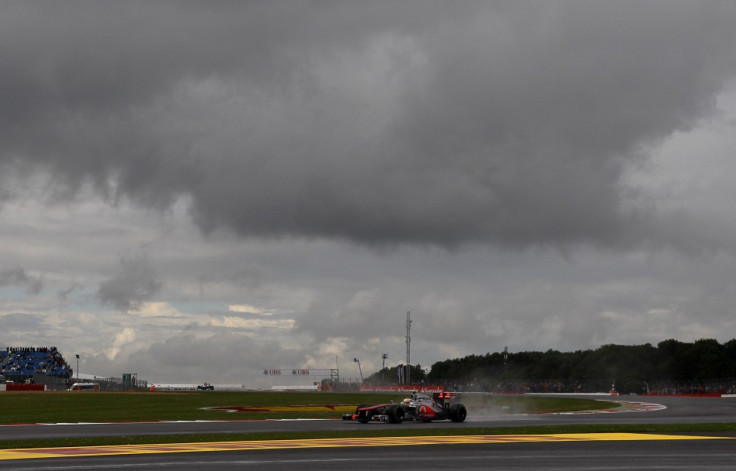 It was in the second session that front running drivers and teams made their first hot lap appearances and immediately Mercedes was on the pace. Rosberg eventually finished top of the timesheets, after his 1:32.248 stole P1 from Webber in, literally, the final lap of the session. Vettel was third but over four-tenths behind his compatriot.
This is a home race for a number of teams, including Force India. And di Resta made sure they had a good start to their homecoming weekend by pushing Hamilton to fifth with 1:32.832. Ricciardo continued his good form from the morning with sixth. And the first signs of what may well be a horrible weekend for both Raikkonen and Alonso were evident; the Finn was 13th and Alonso only marginally better in 10th.
For the full timesheet of the second practice session, click here.
Rosberg and Hamilton finished top of the timesheets after final practice at Silverstone. Rosberg waited until the final seconds of the session to edge past Hamilton with 1:31.487 to his team mate's 1:31.633. Vettel and Webber were third and fourth, with Grosjean in fifth. Friday morning's hero, Ricciardo, continued his impressive start with sixth and Alonso posted 1:32.454 for seventh.
READ: Formula 1 British GP 2013: Nico Rosberg and Mercedes Dominate Final Practice at Silverstone
Qualifying
Hamilton is set to start his home race from pole position.
The 2008 world champion posted a stunning 1:29.607 on his second run in Q3 to drop Rosberg to second. The Red Bulls of Vettel and Webber will start from the second row, with Vettel's 1:30.211 taking third away from the Australian by 0.009s.
Championship contenders Kimi Raikkonen of Lotus-Renault and Fernando Alonso of Ferrari both had disappointing qualifying runs, with the former's 1:30.962 good enough only for ninth. Alonso clocked 1:30.979 for 10th.
READ: Formula 1 British GP 2013: Lewis Hamilton Storms to Pole at Silverstone and Mercedes Post 1-2 Finish
Weather News
A rainy start to the weekend has since, thankfully, been followed by sunshine. The race, scheduled to start at 1pm BST will be run under similar conditions. Weather forecasts call for cloudy but sunny skies, with air temperatures expected to touch 25C by early evening.
There may be a spot of rain in the hours before the race but nothing that is likely to either affect the track, the race or the day's weather. Humidity will be between 53% and 58% for most of the session, with west/south-westerly breeze rising to 20km/h.