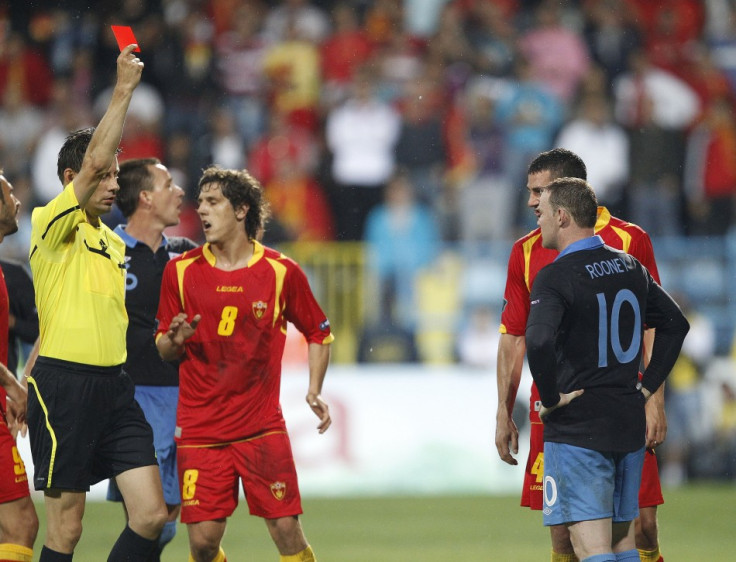 England manager Fabio Capello has reportedly told Manchester United star Wayne Rooney he will be taking him to next summer's European Championships regardless of his three match ban, according to the Daily Mail.
The Italian tactician allegedly visited the Premier League champions' Carrington training complex on Thursday to discuss the consequences of his actions. Capello confirmed his intention to try out several alternatives to Rooney in the build-up to the tournament, meaning the 26-year-old will not be part of the squads to face Spain and Sweden this month, but the England supremo assured his talismanic forward that he would be part of the final 23 players for the tournament that begins on the 8th June.
On Thursday evening Rooney conceded he only has himself to blame for the suspension which has ruled him out of England's group stage at next summer's tournament in Poland and the Ukraine.
The Old Trafford icon, who displayed his remarkable versatility with a virtuoso performance from central midfield in midweek in front of the watching Capello, faces an anxious wait on whether the FA will decide to appeal his three match ban.
Football's governing body have until 5pm on Friday to formally contest the punishment that he incurred after his dismissal in last month's qualifying match in Montenegro, and ahead of the decision Rooney has expressed his regret at the mindless challenge on defender Miodrag Dzudovic.
"Obviously it's devastating for me but it's my own fault so I can't really complain." A remorseful Rooney told Sky Sports News.
"I honestly don't know why I did it. It was just one of those moments which I live to regret now. It was stupid. I regretted it as soon as I did it.
"It's no excuse but I still feel the punishment is a bit harsh.
"All the details we have been waiting on have come through so we'll be making a decision as to whether we will be appealing. Even if it's reduced by one game, it will be a bonus.
"It's down to the manager now to play other players, I want to be there and I want to be part of the team.
"But I'll understand if I'm not in the next squad because I'll be missing out on those first three games at the minute and he has to look at other players - it's as simple as that."
Should the FA decide to appeal the ban on Friday, their case could be aided by Dzudovic, who recently confirmed he has written to UEFA to lend his support to the striker.