Graffiti artist David Choe, 35, grew up rough on the streets of Los Angeles, had some run-ins with the law and spent some time in jail, but on 18 May he will make at least $200m (£126m).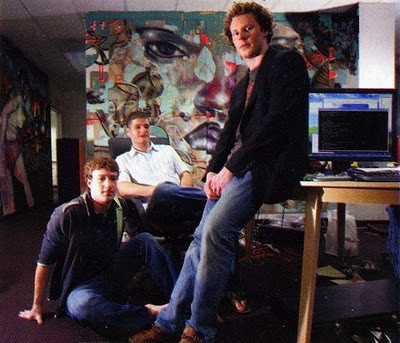 Seven years ago Choe was approached by Sean Parker, then president of one-year-old Facebook, to paint some graffiti art in the company's offices.
In return for his work Choe was offered either cash or shares in the new company and, despite thinking that Facebook was "ridiculous and pointless", Choe chose the shares.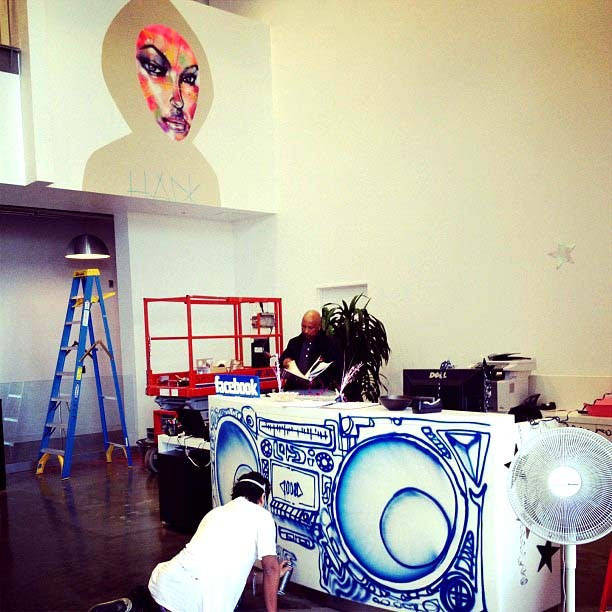 If he hasn't already sold them on the secondary market then, at 14:30 BST on 18 May he will instantly be worth $200m, as Facebook floats with a valuation of $104bn.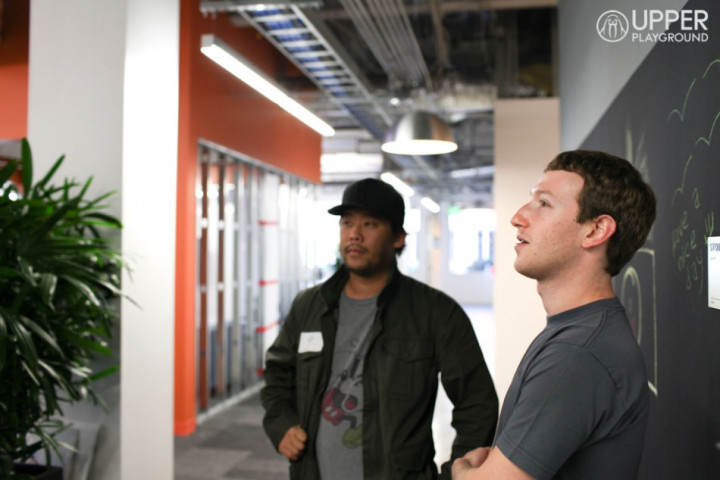 Facebook will float on the Nasdaq Stock Market price at $18 (£24) per share in the largest initial public offer ever made by a technology company, valuing it equal with Amazon and higher than Dell and Hewlett-Packard combined.
Zuckerberg was such a fan of Choe that he invited the artist back in 2007 to paint at Facebook's new headquarters, and then when Facebook moved again in 2012 employees cut sections of Choe's graffiti out of the walls and hung them at the company's offices around the world.
In early 2012 Choe was commissioned again by Zuckerberg to paint the walls of Facebook's latest headquarters in Menlo Park, California. The video below shows Choe incorporating a stick figure drawn by Zuckerberg into his work.
On his website Choe describes himself as "currently homeless, wandering the earth, making good art and bad music," and says that he wants to "retire early, illustrate the entire bible and paint the entire Great Wall of China," adding: "But who knows anything with this guy."
Facebook's listing on the Nasdaq stock market will make around one third of its 3,500 employees overnight millionaires and a handful of staff and investors into billionaires - these include co-founders Zuckerberg and Dustin Moskovitz, Facebook's first president Sean Parker and U2 frontman Bono, among others.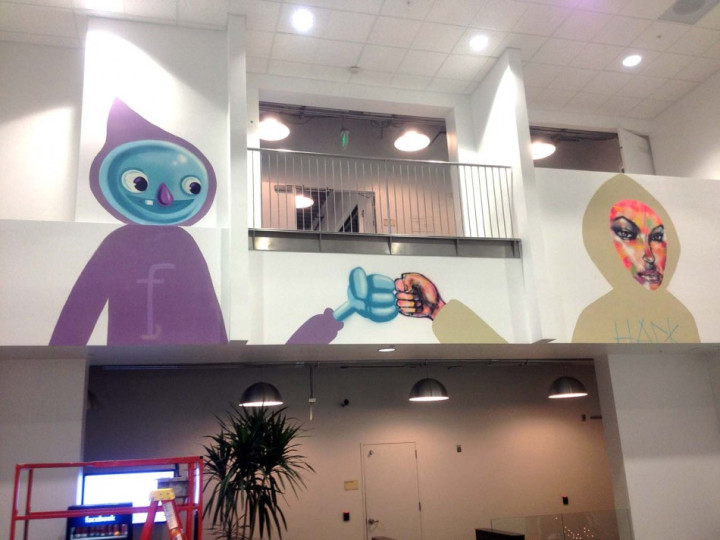 Aside from Facebook, Choe also designed the cover art for Jay-Z and Linkin Park's album Collision Course in 2004 and painted a portrait of Barack Obama in 2008 - a painting that now hangs in the White House and is believed to display a message that can only be seen under black light.
Some of Choe's work currently for sale can be found here.
Facebook has more than 900 million users every month and will offer 484.4 million shares of Class A common stock under the FB symbol with a starting price of $38. This initial offering of stock totals $18.4bn and makes Facebook the third highest initial public offer in history, behind Visa and General Motors.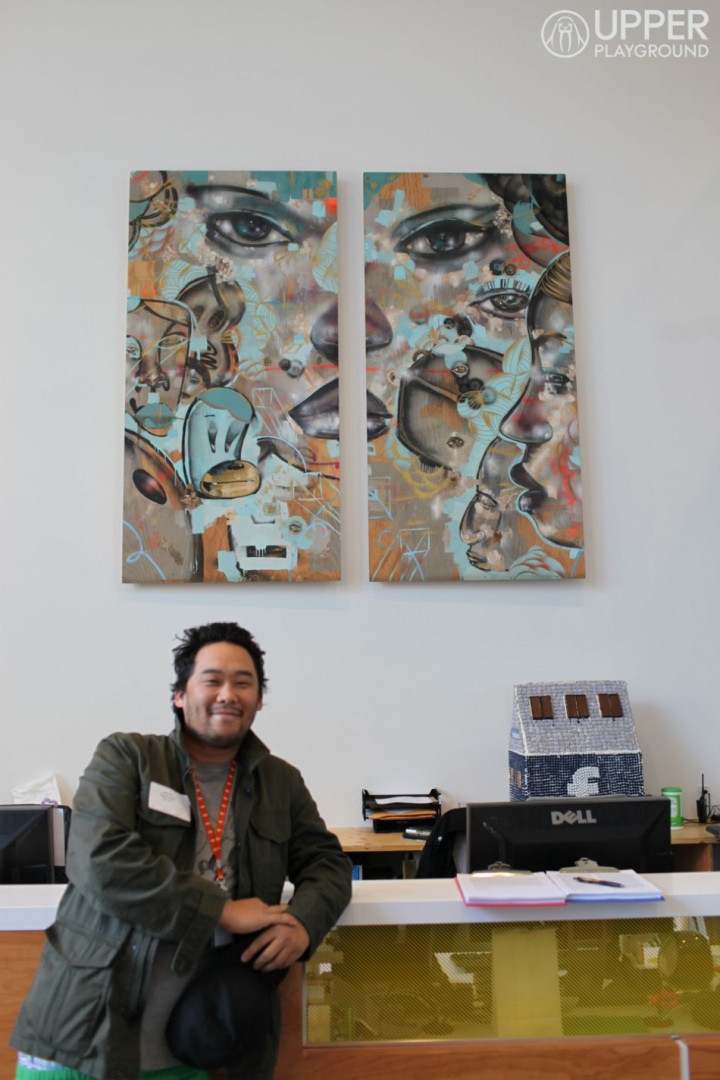 Earlier this week, and following a successful two week roadshow promoting the company across America, Facebook increased the number of available shares to 96 million to cope with demand from potential investors.