PlayStation VR sales are surpassing even Sony's expectations, with nearly one million headsets having been sold since the product's launch in October.
In an interview with the New York Times, Andrew House, global chief of Sony Interactive Entertainment, revealed that the Tokyo-based company has sold 915,000 headsets as of 19 February.
House said Sony's internal goal was to sell one million units in its first six months (mid-April), meaning the company seems well on its way to cross that milestone. He also added that the headset's popularity has led to shortages in many countries, particularly in Japan.
"You literally have people lining up outside stores when they know stock is being replenished," House said, adding that availability will improve by April.
Sony expects to expand its sales to Latin America by fall as well, House said.
"It's the classic case in any organization — the guys who are on the front end in sales are getting very excited, very hyped up," House said. "You have to temper that with other voices inside the company, myself among them, saying let's just be a little bit careful."
Citing figures from research firm SuperData Research, the Times reports that the HTC Vive has sold an estimated 420,000 units while the Oculus Rift sold around 243,000 VR headsets by the end of 2016. Neither competitors have released their sales numbers for their own headsets thus far.
While the PlayStation VR, which requires a PS4 console, retails for £349 ($399), Oculus Rift and HTC headsets are priced at £499 ($599) and £689 ($799) respectively, both of which require a high-performance PC to run.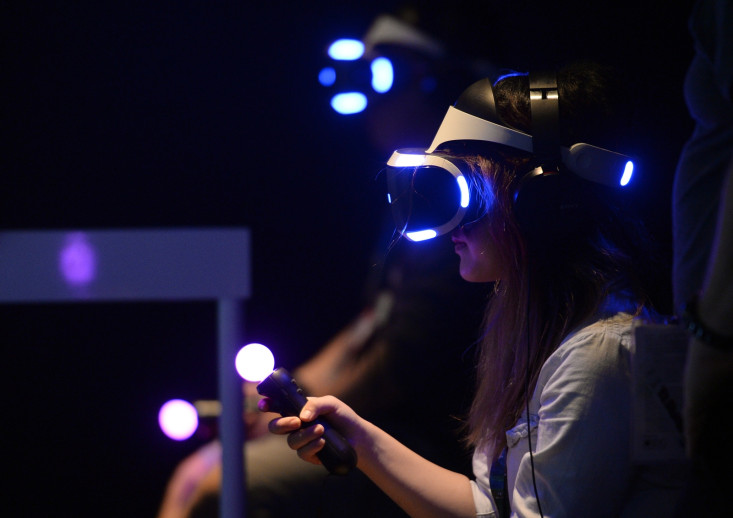 Since its release over the holiday season in 2013, Sony's PS4 has sold over 53.4 million units worldwide as of January 2017, with 6.2 million units sold during the 2016 holiday period alone. The console's lifetime sale is expected to hit 60 million units by March 2017.
If the PlayStation VR is purchased by a single-digit percentage of all PS4 owners, House said he would be "very happy."