Facebook chief Mark Zuckerberg shows off prototype Oculus gloves for typing and shooting webs in VR
"We're working on new ways to bring your hands in virtual and augmented reality," Zuckerberg said.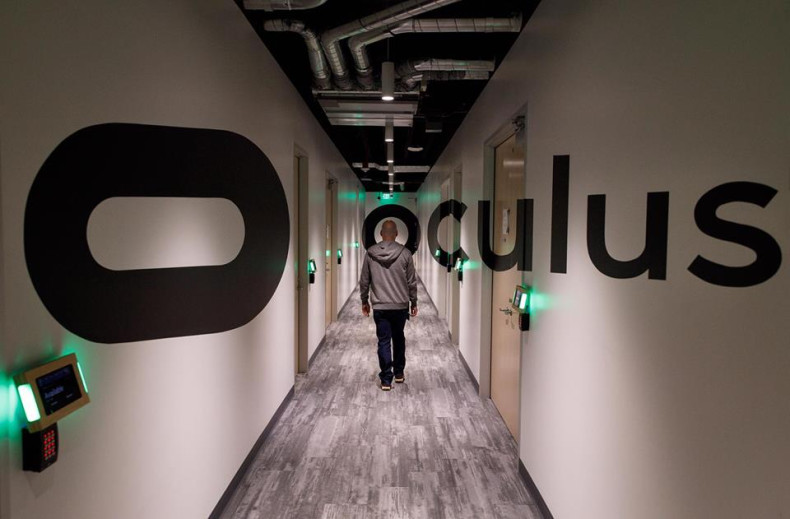 Facebook chief executive Mark Zuckerberg has shared a series of photos from a recent visit to Oculus' Research Lab, giving people a glimpse inside the Facebook-owned virtual reality company's innovative facility.
Led by chief scientist Michael Abrash, Zuckerberg said the lab, based in Redmond, Washington, focuses on "things like advanced optics, eye tracking, mixed reality and new ways to map the human body".
"The goal is to make VR and AR what we all want it to be: glasses small enough to take anywhere, software that lets you experience anything, and technology that lets you interact with the virtual world just like you do with the physical one," Zuckerberg wrote.
Besides showing off some of the facility's varied capabilities, the 32-year-old also gave people a sneak preview of a new way to interact with the Oculus Rift headset - a pair of white motion control gloves that can interact in VR.
"We're working on new ways to bring your hands in virtual and augmented reality," Zuckerberg wrote. "Wearing these gloves, you can draw, type on a virtual keyboard and even shoot webs like Spider Man. That's what I'm doing here."
The rig also seems to be using third-party OptiTrack Prime 17W cameras to sense and detect the gloves' position.
In another photo, Zuckerberg said they are also constructing Facebook's second anechonic chamber, an echo-free room designed to perform sound experiments.
"When it's done, this will be one of the quietist places in the world," Zuckerberg wrote. "So quiet you can hear your own heartbeat."
Zuckerberg's tour of the lab included a visit to a "clean room" that can filter out particles "1000x smaller than a speck of dust" when manufacturing extremely small parts.
"We've built labs that let us quickly make new kinds of lenses and devices to push the boundaries of virtual and augmented reality," he wrote. "Oculus Rift is already the best VR experience you can buy – and the technology being built in this lab right now makes me want the future to get here a lot sooner."
The Facebook founder's tour and post on its VR subsidiary's research come on the heels of a report that the company is closing around 200 of its 500 Oculus VR demo stations at Best Buy locations around the US.
According to an internal memo sent to affected employees, the closures came due to "store performance", Business Insider reported.
"We're making some seasonal changes and prioritising demos at hundreds of Best Buy locations in larger markets," Oculus spokeswoman Andrea Schubert told the publication, confirming the closures. "You can still request Rift demos at hundreds of Best Buy stores in the US and Canada."
"We're going to find opportunities to do regular events and pop ups in retail locations and local communities throughout the year."
Earlier this month, Facebook, Oculus and other defendants including Oculus founder Palmer Luckey and former CEO Brendan Iribe were ordered to pay a combined $500m (£394m) in damages to gaming company ZeniMax that alleged Oculus stole its technology to build the Rift headset.
Zuckerberg also testified during the three-week trial earlier this year saying: "The idea that Oculus products are based on someone else's technology is just wrong."