Faithful friends: Dog guards trapped canine companion for a week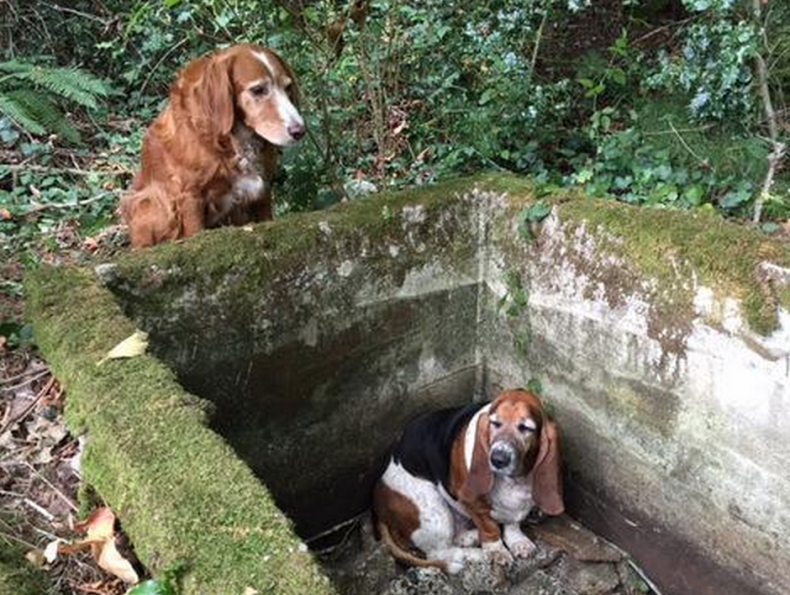 Man's best friend is a loyal companion to other canines as well. When dogs Tillie and Phoebe went missing for a week in Washington state, their owner feared the worst. But it turned out that Phoebe had become stuck in an old cistern, with Tillie refusing to leave her side, apart from a few minutes each day when she left to call for help.
The heartwarming story was shared on the Facebook page of the Vashon Island Pet Protectors (VIPP), a not-for-profit animal welfare group that helps find loving homes for animals and reunite lost pets with their owners.
Volunteers from the group had been searching for the dogs for a week, but had failed to receive any leads until they received a call reporting that a "reddish" dog had been approaching a member of the public when they were on their property before dashing back into a ravine.
Writing on its Facebook page, VIPP said: "With a bit of a needle-in-the-haystack hope, we made our way into the ravine and after a bit of searching, finally heard that sweet sound we had been waiting for all week. A small one-woof response when we called out 'Tillie.'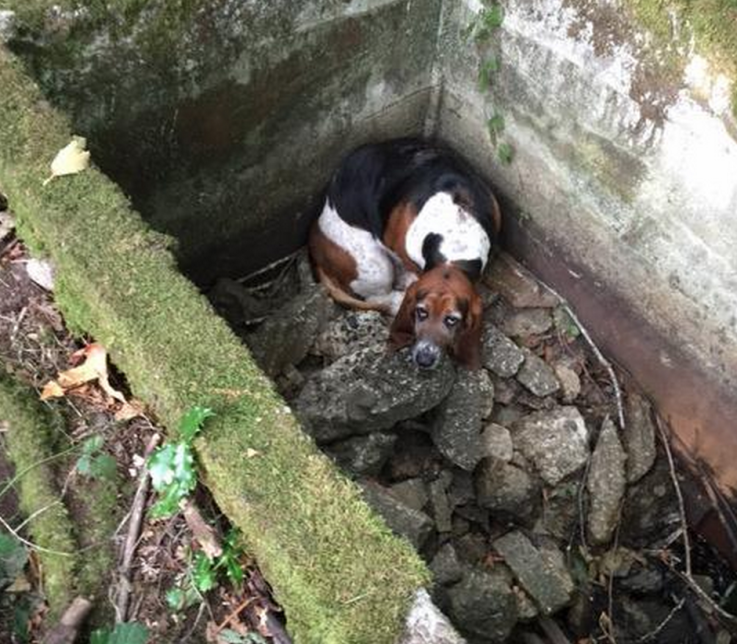 Phoebe was found with loyal friend Tillie by her side
Vashon Island Pet Protectors/Facebook
They found Tillie lying beside an old cistern, faithfully standing guard over her friend Phoebe, who had been trapped inside the entire time. Luckily, Phoebe was found perched on some concrete rubble that had kept her out of the water.
"For nearly a week Tillie stayed by her side with the exception of the few minutes of each day when she went for help," they wrote. "A true friend and a humbling example of the power of love."
Both dogs were safety reunited with their owner, and are in good health. VIPP has used the opportunity to remind owners what to do if they have a lost pet, saying: "If you are not getting regular sighting reports, there is a high chance that they are stuck somewhere be it over a slope, in a building, or in this case in a cistern. And a reminder that when trying to find a missing dog, you need to pay attention to even the smallest clues."