A new Tinder-style dating app for dogs has launched, allowing animal lovers to find a partner for their canine companions.
Tindog, developed by London-based start-up Holidog, aims to help users find their dogs the "pawfect" match, as well as form friendships and love connections with other owners.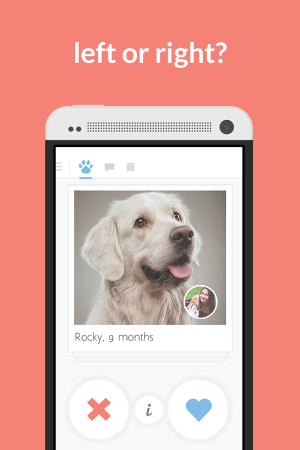 Much like Tinder, Tindog uses GPS location data to suggest nearby matches. Users can then swipe left or swipe right to like or dismiss a potential partner.
Once matched, dog owners are able to chat, share photos with and meet other puppy fans in their area.
"Dogs bring so much joy and love, that they really have the power to connect us," said Julien Muller, founder and CEO of Holidog. "That's why we wanted to make it easy for dog lovers to meet new people around them who feel the same way.
"Whether it's building new friendships or even making a love connection, Tindog is a great way to expand your social circle with others who love man's best friend just as much as you do."
The app is the latest Tinder-inspired app to hit the market, following on from the job-hunting app Jobr and the shopping app Stylect.
Rumours of a dating app for gay dogs called Grrrrrrinder are wide of the mark.
Tindog is available for free on both Android and iOS devices.