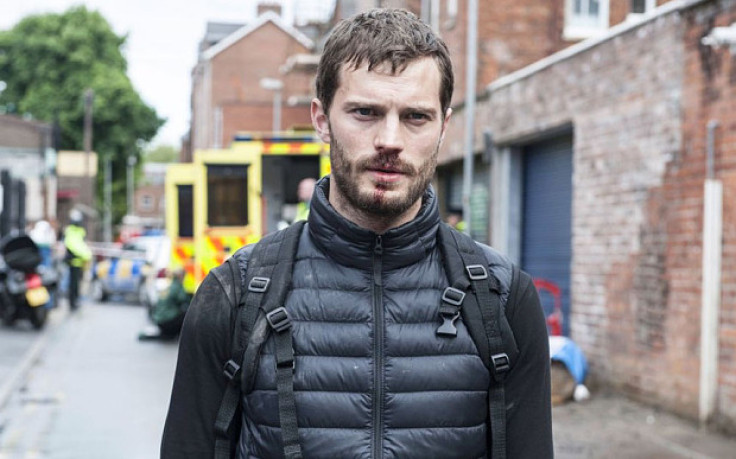 [This article contains spoilers for series one and two of The Fall]
Considering that the last episode aired in December 2014, it's safe to say that fans of crime thriller The Fall were getting desperate to know when the show would return. Fortunately, for those who just couldn't wait any longer, BBC Two has finally released the first teaser trailer for the eagerly anticipated third series starring Gillian Anderson and Jamie Dornan.
The 40-second teaser focuses on Anderson's Metropolitan Police Superintendent Stella Gibson, as those who have watched both series already will know how the second series concluded.
While it seems pretty inevitable that Dornan will still be a significant character, the BBC is likely to keep its promotional material ambiguous for as long as possible before it officially returns to the small screen.
In the clip, Gibson can be seen swimming laps in a seemingly deserted pool, while a monologue spoken by Spector can be heard over the top of the footage. "I live at a level of intensity unknown to you and others of your type," he says, scathingly. "You will never know the almost-Godlike power that I feel when that last bit of breath leaves a body. That feeling of complete possession."
The first two series of the show centred around Gibson, who is seconded to Northern Ireland to assess the progress of a murder investigation, which has taken more than 28 days to come to any sort of conclusion. When it becomes apparent a serial killer is on the loose, local detectives work with Gibson to find and capture Paul Spector (Dornan), who is attacking young professional women in the city of Belfast.
As time passes, Gibson's team work tirelessly to build a case, but they are met with complications both inside and outside the service. Simultaneously, Paul builds a relationship with his children's babysitter, Katie, with somewhat complicated results.
However, that doesn't stop Gibson from eventually discovering who Spector is; the last time we saw the pair, Gibson was rushing to Spector's side (so that he could live and he'd be arrested and face the consequences of his actions) after DS Tom Anderson and he were shot by James Tyler, a man who believed his wife was having an affair with Spector.
Could Spector be dead and be haunting Gibson post-case? The fact that he's talking about death and possession in the trailer makes it seem likely. Alternatively, did he survive the attack and is still enacting his twisted fantasies? Hopefully, we won't have to wait too much longer to find out.
For more entertainment news follow A-List on Twitter @Alistinsider