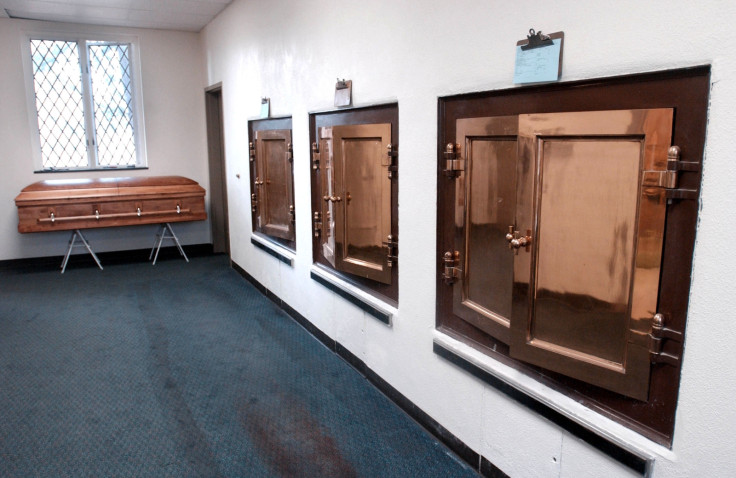 Families who failed to received ashes of deceased babies are taking legal action against Shropshire Council for allegedly breaching their human rights.The council-owned Emstrey Crematorium in Shrewsbury was found to have failed to return the remains of 51 babies to bereaved families between 2000 and 2014 following an independent inquiry.
Ian Cohen, from law firm Slater and Gordon, is now acting for 19 families embroiled in the scandal and claiming they suffered "psychological injury" as a result of not receiving their babies' ashes.
The council is also accused of breaching Articles 8 and 9 of the Human Rights Act 1998 – namely the right to respect for an individual's private and family life and the right to an individual's religious thoughts and beliefs.
Cohen said: "Every parent will understand the fundamental need to look after and protect their children and those feelings don't stop after they have passed away. The families we have spoken to cannot help but feel that they have failed to protect their children and that is as a result of the actions of Shropshire council."
Following the conclusion of the inquiry by Shropshire Council, a national consultation was promised regarding baby cremations by Justice Minister Caroline Dinenage before the end of the year. However, Cohen said the families have had no contact from the Ministry of Justice and are worried the mistakes in Shrewsbury might be repeated after it emerged other families in England and Wales had experienced similar issues.
Cohen added: "Our clients are very concerned that some three months have passed and they are yet to have any contact from Mrs Dinenage or the Ministry of Justice.
"The minister has also accepted that sadly, other families have had similar experiences elsewhere. There is a real desire from these families to be involved in the consultation. They weren't involved in the original decisions taken regarding their children's ashes, and when the report was done for Shropshire council most of them weren't asked to give evidence.
"In order to ensure that lessons are learned they have to be given a voice and consulted about what has happened, what went wrong and what can be done to put it right. The government said there would be a review and all we are asking is that this is done swiftly and sensitively and to ensure that other families do not have to go through the same ordeal."
The inquiry found the equipment and techniques used at Emstrey Crematorium between 1996 and 2012 - including using the same settings for adults as children - resulted in the lack of ashes from the cremations of children aged under one year.
"This practice seems to have been accepted locally as the norm," it said. "Some parents, having learned that other crematoria would have returned ashes to them, feel not only distressed but also angry. A number have emphasised to us that they now seek an apology from whomever was responsible for denying them their baby's ashes." The crematorium is no longer operated by the council.
In the wake of the scandal, bereaved families in Shrewsbury set up the Ashes 4 Ashes group, and visited 10 Downing Street to deliver a petition signed by more than 61,000 people calling for the return of ashes to be declared a legal requirement.
George Candler, Shropshire Council's director of commissioning, said: "Shropshire Council confirms that they have received a letter of notification from Slater & Gordon in respect of Emstrey Crematorium, and this has been passed to the council's insurers, who will deal with the matter confidentially in the usual way."