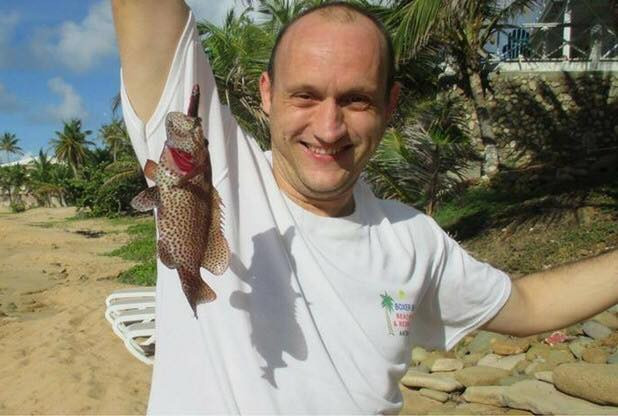 The family of a British man shot in the head during a bank robbery in Antigua have raised more than £50,000 ($65,000) of the £90,000 needed to fly him back to the UK to receive urgent treatment.
Christopher Tester was shot on the evening of Christmas Day by a masked bank robber wearing a hooded sweatshirt. His family started a crowdfunder page which has been widely shared on social media and publicised by news organisations including IBTimes UK.
At present (28 December), £53,200 has been raised to get Tester flown back to the UK by air ambulance — £36,800 short of the target.
A statement by the family on the fundraising website says: "Chris is currently still in an induced coma but is stable. He will be flown out to one of the French Islands from Antigua hopefully later today, where he will be further stabilised. Once stabilised he will then be flown back to the UK for continued specialist treatment."
Tester's parents, Tony and Jill, run a restaurant called the Boxer Shack in Antigua. They have converted the establishment's Facebook page into a conduit directing people to the crowdfunder campaign.
A donor with the username oldchapelcellars wrote: "I was friends with Chris at Uni and am shocked and saddened to see this. I've shared with all of the old uni pals and I know they'll all help out with whatever they can too. Thinking of you all." The crowdfunder page can be found here.
Antiguan police described their investigation as "ongoing".