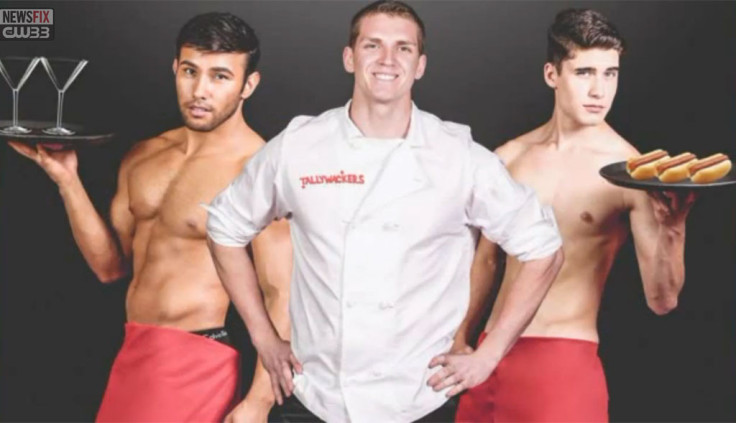 A male version of the babelicous Hooters restaurants has opened in Dallas, Texas, flashing tasty morsels of scantily-clad waiters.
Owner of Tallywackers Rodney Duke said he wondered for years why there wasn't a male version of Hooters out there for heterosexual women — and gay men. Now Tallywackers provides "eye-candy — for boys and girls — great food and a really good time," the restaurant boasts. The food fare is pure comfort dishes: steaks, pasta, pizza — and, of course, says Duke, hot dogs.
The restaurant is located in a Dallas neighbourhood with a healthy gay population, but organisers also hope to draw women. When Jimmy Fallon announced the opening on late-night TV, it was the women in the audience who squealed.
"While we are aiming towards the LGBT community as part of our audience, we are also expecting and welcome, a diverse clientele including women," said a Tallywackers rep.
All the waiters are male and each table gets to select which server they like. Despite what the restaurant web site indicates, the men are fully clothed while serving food, which is a requirement of the Dallas Health Department. But they manage to flash their best physical attributes. For now, the server uniform is a tight red T-shit and form-fitting boxers, reports People magazine.
"I expected to see cute men scantily clad. And so far, I'm not disappointed," said one customer.
The owner hopes to soon open another restaurant in Houston.