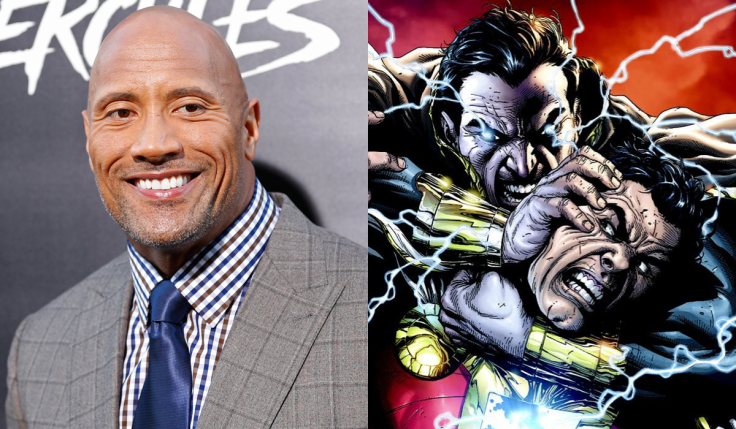 With Wonder Woman, Batman and Superman on one side and Shazam on the other – the DC Extended Universe has taken quite a shape with its superhero blockbusters. Especially, with the addition of Thor: Ragnarok's Zachary Levi and Dwayne Johnson's villainous role, the Shazam! movie has been picking up steam.
And to keep the buzz on, news sites recently confirmed rumours about the antagonistic Doctor Sivana played by none other than Mark Strong. In the role of the mad scientist, Strong will not only serve as the chief foe to Captain Marvel aka Shazam but also as the main villain of the DC movie. Here's a first look at the 54-year-old actor in the villainous role, courtesy fan-artist BossLogic:
Strong's initiation into the world of DC villains took place with his performance as the disgraced Sinestro in the Green Lantern movie. While he was a pretty convincing villain, the actor feels there's more he could do to add to his arsenal of devilry.
"I'm playing an evil bastard called Doctor Sivana, they are always the best characters to play, the most fun," Strong told Contact Music, confirming his casting in the Shazam!
He added, "I was Sinestro in Green Lantern which I thought was a rather good film but it didn't do what they wanted so I feel like I've got unfinished business in the DC world, I played a pretty evil character in that and he was meant to get even worse in the second one but that never happened but I think I'm going to get the chance to do that in 'Shazam!'"
Unlike the dark and broody world of Batman vs Superman or the action-packed Justice League, Shazam! would be a funny film, Strong explained.
"It's about a young boy who can become a superhero but still remains a young boy so there's elements of Big there's elements of Stranger Things," the Kingsman actor added.
While news of Strong's addition as Dr Thaddeus Sivana is indeed exciting for fans, there might be as many as four villains teaming up against Levi-played Shazam. And if rumours are to be believed, one of them could even be Black Adam, starring The Rock.
A character breakdown of the film obtained by That Hashtag Show, teased a special cameo by a male describing him as a "mysterious man" and "Shazam's underling".
This indeed opens up a new line of debate, but fans' best bet is it's none other than Johnson's Black Adam.