Ubisoft's blockbuster game series returns to the spotlight with the highly-anticipated release of Far Cry Primal gameplay trailer, just a couple of days ago. Unlike the thick forests and temples that dominated the game setting in the prequels, the latest iteration of Far Cry takes us to a whole new historic game setting, which is set in the Stone Age era in a fictional land called Oros.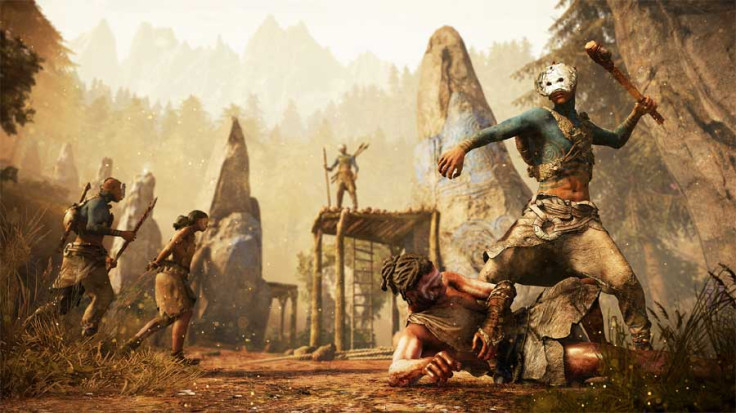 As ScreenRant reports, Ubisoft has also announced the Far Cry Primal Deluxe edition, which comes with a SteelBook game case, a physical map of Oros and the game's official soundtrack. In addition, it features extra digital content including 'Legend of the Mammoth' DLC missions, an unbreakable weapon called the Blood Shasti Club and a bunch of enhancement packs with exclusive customisation options as well as early access to some rare in-game resources.
The game revolves around the protagonist called Takkar, who is an extraordinary hunter with the ability to control animals and lead them in his battle for supremacy, as he rallies his tribes against enemies to rise in power. Takkar has no access to modern guns and explosives as he depends on self-crafted melee weapons such as clubs and knives, besides long-range weapons including spears and a bow and arrow, for all his hunting needs.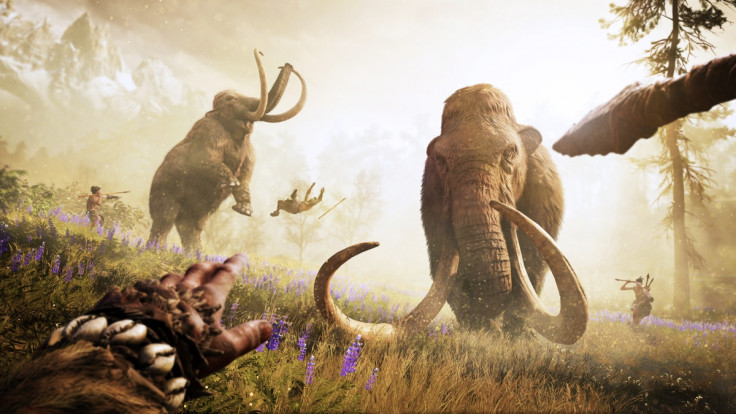 In line with the teaser which was showcased at The Game Awards 2015, the new gameplay trailer exhibits Takkar's 'Beast Master' abilities along with his uncanny fighting prowess. Some of the beasts like mammoths, cave bears and sabre-toothed tigers serve as bodyguards and companions to Takkar in the game.
In addition to hunting wild animals for their hides and hunting pleasure, Far Cry Primal introduces the ability to tame them and train them for any unforeseen battles. The new iteration of Far Cry borrows some gameplay elements from Far Cry 4 such as the woolly-mammoths, giving a similar feel as the elephants from earlier game titles.
Avid Far Cry fans may download the Far Cry Primal fankit from Ubisoft's official game site and watch the official Beast-Master gameplay trailer below: