Far-right and white supremacists declare Trump presidency a 'victory for all of us'
Marine le Pen, Golden Dawn and former KKK leader among those to praise Republican's win.
Leading figures of the far-right have united to congratulate Donald Trump on being elected the 45<sup>th president of the US. Trump was announced the winner of the bitter presidential campaign against Hillary Clinton after 46 states were declared, with the number of votes standing at 279 to 218 in his favour by the time he gave his victory speech.
During his speech in New York, the Republican candidate said that now was the time to "come together as one united nation" and promised he will begin the "urgent task of renewing the American dream".
As a Trump victory started to became apparent, following weeks of being behind in virtually every opinion poll, several far-right groups praised the 70-year-old billionaire for his win after a series of shock victories in key states such as Florida and Ohio.
During his campaign Trump pledged to build a wall across the US/Mexican border to help deal with immigration and called for a "total and complete shutdown of Muslims entering the United States" in response to terror attacks in Paris and San Bernardino.
Marine le Pen, leader of the National Front in France, was one of the first far-right leaders to congratulate Trump, tweeting "Congratulations to the new president of the United States Donald Trump and to the free American people!"
Her father, party founder Jean-Marine Le Pen, added: "Today the United States, tomorrow France." The National Front of France's deputy leader Florian Philippot also tweeted his delight at Trump's win, tweeting: "their world is crumbling. Ours is building up."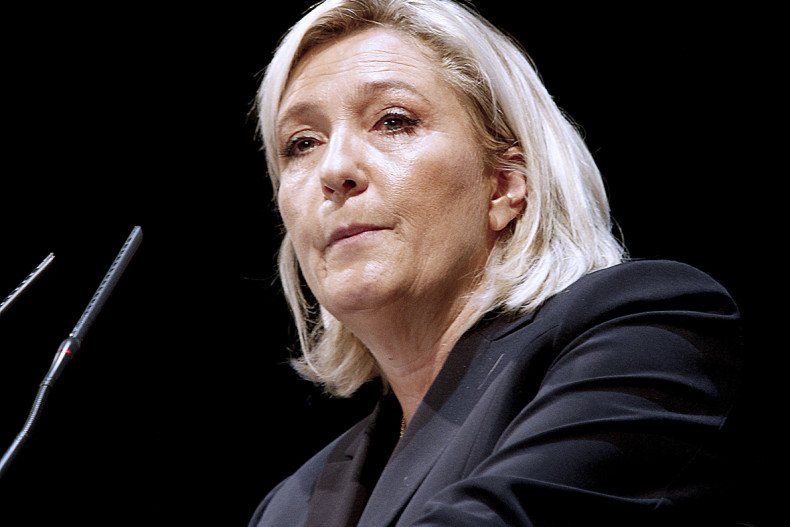 Gert Wilders, Dutch leader of the anti-Islam Party for Freedom (PVV), ruled Trump's upcoming presidency is proof the "people are taking their country back. So will we." Wilders added in a follow-up tweet: "Congratualtions Donald Trump. Your victory is historic and for all of us."
Matteo Salvini, leader of the far-right Northern League party, tweeted "now it is our turn" with a photo of him looking happy alongside Trump contrasted with a sombre black and white photo of him next to outgoing president Barack Obama.
Salvini also urged Italians to vote "no" in the upcoming constitutional referendum for parliament reform in the country.
David Duke, the former leader of the Klu Klux Klan (KKK), sent a series of complimentary tweets to Trump, describing his victory as "one of the most exciting nights of my life".
"Make no mistake about it, our people have played a HUGE role in electing Trump," the white supremacist added.
Following Trump's win, Greek Neo-Nazi party Golden Dawn said: "A major global change has begun and will continue with the victory of nationalists in Austria, Marine Le Pen in France and Golden Dawn in Greece."
Elsewhere Nigel Farage, the former leader of Ukip and the biggest political campaigner for Britain to leave the EU, said Trump's victory shows that 2106 is the "year of two great political revolutions".
He told ITV News: "I thought Brexit was big, but boy, this looks like it's going to be even bigger.
"I'm not particularly surprised because the political class is reviled across much of the West, the polling industry is bankrupt and the press just hasn't woken up to what's going on in the world."