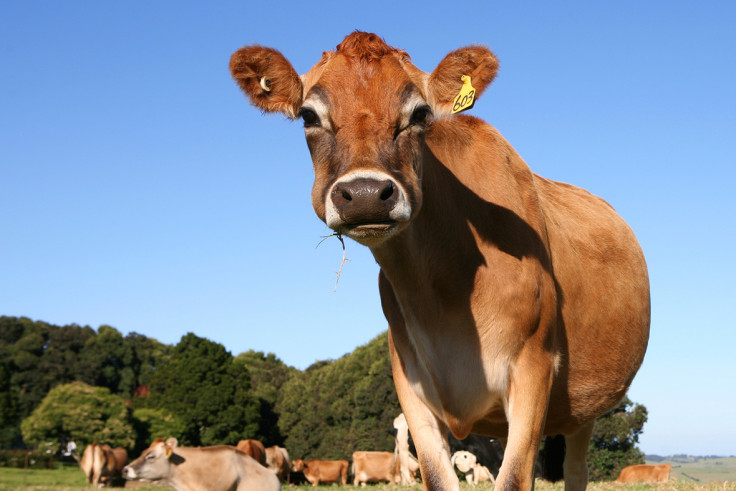 Farming experts have been left puzzled after a herd of cows jumped to their deaths in the Swiss canton of Valais.
The 13 cows broke out of their pen running towards a nearby cliff edge before either jumping or falling to the bottom of a 50-metre drop.
Swiss media reported that 12 of the group died while one survived, possibly because it landed on the other cows. The surviving cow was then taken to an animal hospital in the Swiss capital of Bern with a suspected broken jaw.
The Hérens cows had a value of around 20,000 Swiss Francs, or almost £15,000.
"The cows broke through several lines around the pasture before finding themselves on the ridge," said Norbert Terrettaz, president of a local insurance company for farming, reported The Local Switzerland. "They fell into the void, as though they were forced into it."
When cows are threatened they tend to disperse rather than follow each other like sheep, so mystery remains over what triggered the deaths. It is thought that a dog or wolf could have chased the cows off the cliff.
Despite concerns that there may have been a predator on the area, the land stormed through by the cows also included several grazing yaks, which were all uninjured and showed no sign of an attack.
Farmers have appealed for any witnesses who may have seen the incident take place.