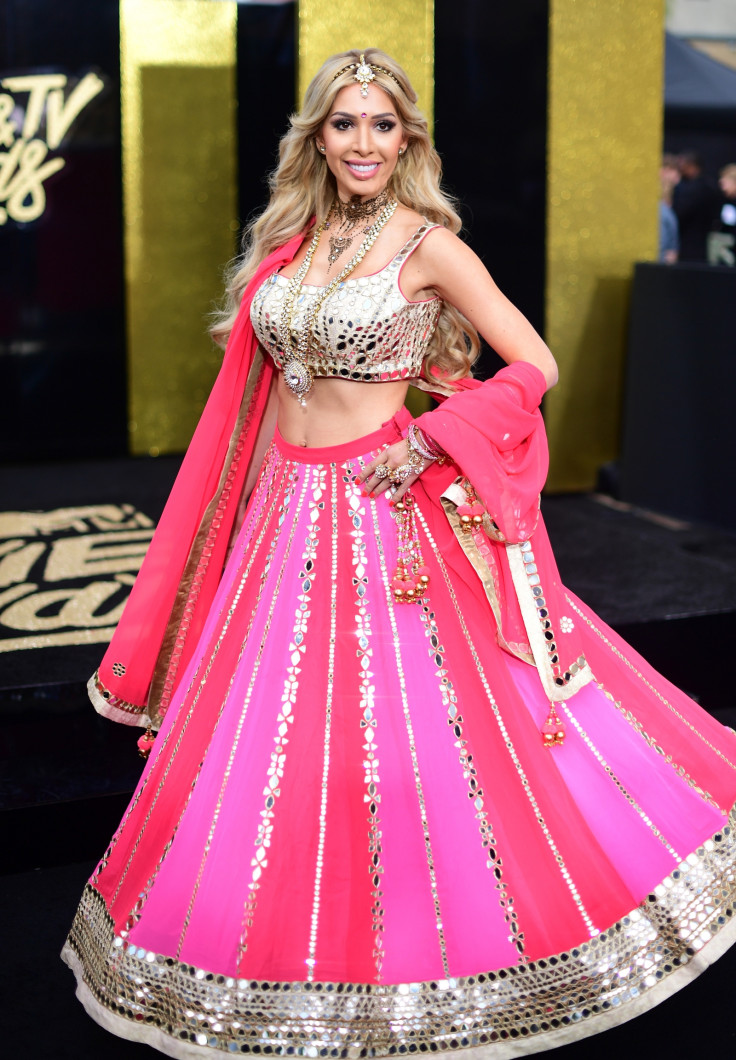 Farrah Abraham has slammed her co-star and long-time rival Amber Portwood amid news that the Teen Mom OG star is in preliminary talks about making a sex tape with her fiancée Matt Baier for Vivid Entertainment.
Abraham, who was slammed by Portwood in the past for doing porn, dissed her co-star for following in her footsteps. She told The Dirty, "It's sad how hard Amber tries to be me. Matt the conman who doesn't even like her and is trying to pimp her out to get money for himself. This is all sad. Amber is a washed up felon."
Farrah also claimed that Portwood and her fiancee are working with one of her former managers, who according to her are "felons and criminals." The 25-year-old said, "I would caution them, but they're felons and criminals. So see why they hope to follow in footsteps of mine, the envy of them wanting to be me never fails, as I see it copying and following in my footsteps is a little old — like Matt is."
Abraham even slammed Portwood's plastic surgery and told the publication, "As Amber has enough mental issues and body issues, I doubt doing a sex tape at 27 is in the right direction. Her surgery didn't work. Good luck to Vivid and Matt and Amber, as I see all their drama and fake set up press is really not entertaining and cries to wish they were famous."
Amber and Matt met with Vivid Entertainment chief about the possibility of doing an X-rated video. Portwood told E! News on 24 May, "It's in consideration. I still have not made up my mind. I am not strapped for cash. I have a nice house, a nice life. I have everything I need. But I'm a business person."
The mother of two said the deal could potentially make her millions and, "Right now I'm weighing the pros and cons. I've called most of my family and they told me they love me no matter what."
According to Baier, Vivid is offering $85,000 (£65,460) as advance and 35% of the net revenues. "We are considering it, we look at all offers," he said, and later added that the chances of them agreeing to the deal are "slim".