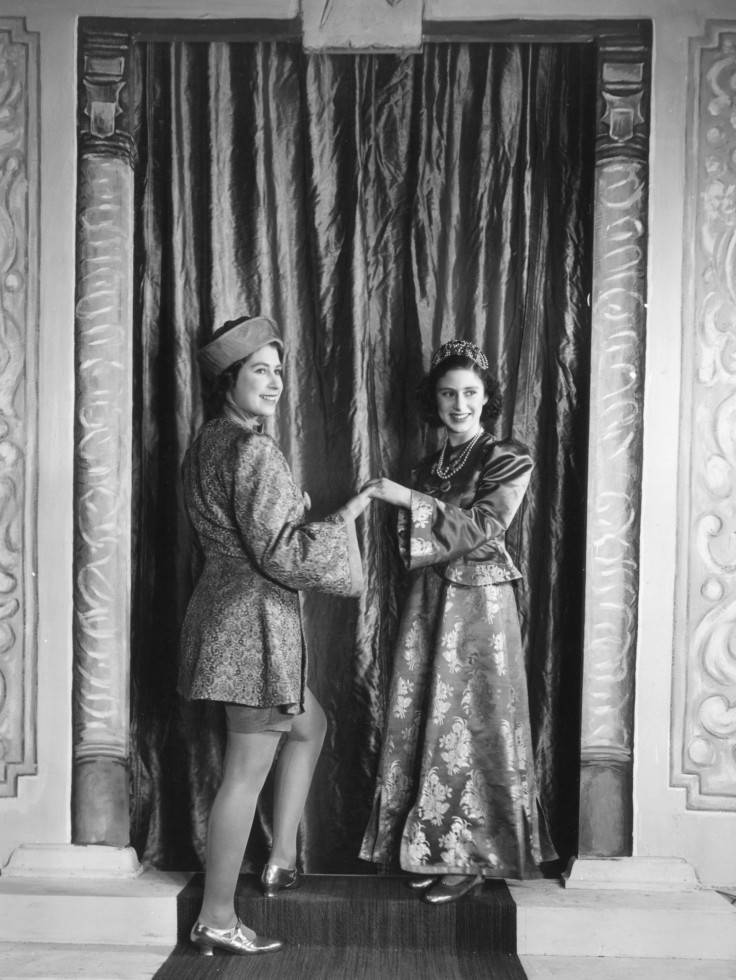 If you rubbed a lamp in hopes of seeing more of the Queen's memorabilia, then a genie may have made your wish come true. An outfit that Elizabeth II wore while acting in a stage adaption of Aladdin during the Second World War is to go on display.
The silk tunic and silk-satin embroidered trousers will be featured in a special exhibition entitled Fashioning A Reign: 90 Years of Style from the Queen's Wardrobe at Windsor Castle, along with more than 30 other outfits. The clothes represent milestone moments in the British monarch's life and were collected and made into an exhibition to mark her 90th year.
There are two other exhibitions bearing the same title already open at Buckingham Palace and the Palace of Holyroodhouse. The then princess enjoyed putting on Christmas pantomimes with her younger sister Princess Margaret during 1941 and 1944.
In 1943, they both appeared in a production of Aladdin that was written and produced byHubert Tannar, headmaster of the Royal School, Windsor. Elizabeth, 17, played the lead role of Aladdin and her younger sibling Margaret, who was 13, starred as Princess Roxana. For her part, Margaret wore a crimson silk-satin jacket trimmed in gold and crimson brocade with a matching sleeveless silken long dress.
The two princesses put some elbow grease into helping create the oriental-inspired costumes and the set designs were created on rolls of wallpaper pasted onto the Waterloo Chamber's walls. It already looked bare as all paintings had been removed due to the worry of bomb damage.
The production was staged to raise money for the Royal Household Wool Fund. It supplied knitting wool to make comforters for soldiers in the frontline.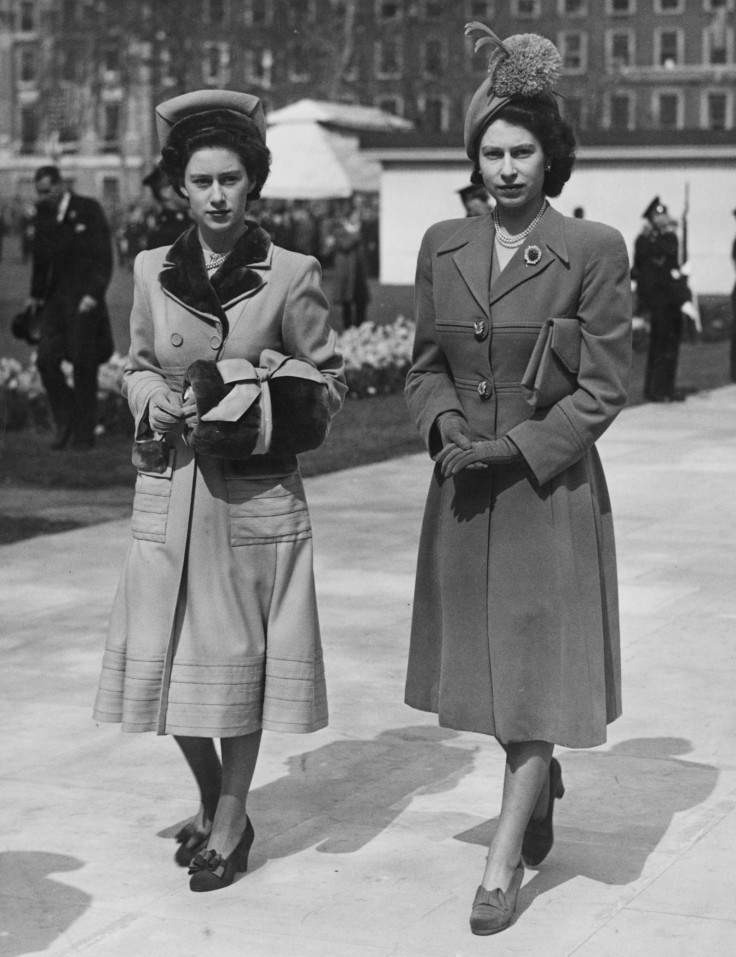 The royal sisters had much time on their hands to be creative as they spent the majority of their time living at Royal Lodge in the grounds of the castle during the war. They were away from their parents facing the Blitz in London – where Buckingham Palace endured seven bombings.
The Windsor exhibition will last until 8 January and also features a riding jacket, jodhpurs and black patent riding boots made especially for Princess Elizabeth by the equestrian and livery tailors Bernard Weatherill in 1947.