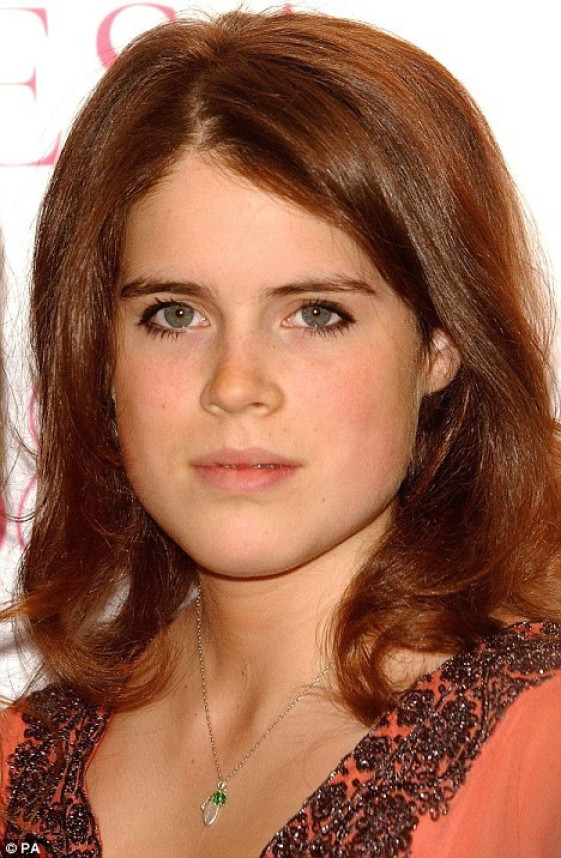 A recent interview with Princess Eugenie of York has sparked security fears after the daily routine of the queen's granddaughter was revealed. The 26-year-old, who is eighth-in-line to the throne, is featured in the September 2016 issue of Harper's Bazaar.
Photographed in her family home, Royal Lodge in Windsor Great Park, the interview — titled A Day in the Life of Princess Eugenie — reveals the minutiae of a typical working day.
She explains that she starts her day at 6.45am and after reading her emails, heads to a nearby female-only gym which she identifies by name. After shopping at a local Waitrose she returns home where she gets ready for her working day at a London art gallery.
"I go to the park from 7 to 8. I do circuits, which I love because they're quick: burpees, squat jumps, lunges, the whole lot. It's much better, as I can't run for a long time. Or I go with my best friend to this amazing, women-only gym called Grace Belgravia. If I need to pick up some groceries, I go to Waitrose, right next to my gym. In the morning class, I can smell the fresh croissants coming in and I'm like, "Don't do this to me!"
Naming her place of work she says: "9:00 A.M. I start at work. The Hauser & Wirth London office is on Savile Row. I moved back from New York last year to join the gallery. I work with colleagues in London as well as our galleries in L.A., New York, Somerset in the U.K., and Zurich. Part of my job is planning special projects, supporting the artists in the gallery and managing events."
She even told readers where she queues up to buy her lunch at 1pm every day. "1:00 P.M. For lunch, I walk over to the Detox Kitchen, which is right across Regent Street in Kingly Court. They do the best food, all healthy. There's often a queue outside. I try to not eat at my desk because it's good to go outside, especially in the summer, and it's always fun to explore Soho."
Describing her evening routine she also names her favourite dining haunts. "8:00 P.M. I like to go out for dinner when I can. My friends and my boyfriend love trying new places. I collect restaurant cards. (I also collect airplane tickets, by the way — since I was 16. One day, I'm going to turn them into wallpaper and paste it into my cupboard.) Two of my favourite restaurants in London are Bocca di Lupo and the Palomar in Soho.
Eugenie, who is the youngest daughter of Prince Andrew, Duke of York and Sarah Ferguson, and the sister of Princess Beatrice, revealed that her evenings are spent carrying out her royal duties, attending official engagements or spending time with family. "We also try to support Granny and Grandpa in any way we can because that is what family is for," she adds.
The detailed account of the daily activities of the Princess has sparked concerns among security experts who described the revealing interview as a "serious error" with the Princess jeopardising her own safety.
Colonel Richard Kemp, a former head of the international terrorism team at the Joint Intelligence Committee and ex-chairman of the Government's Cobra crisis committee, told Mirror Online: "Assuming it is an accurate depiction of what she does, it's quite a serious error and she should have been advised not to publish or disclose this information.
"I think she should now revise what she does each day and do something completely different. As a granddaughter of the Queen she is a major terrorist target. If a terrorist wanted to kidnap, attack or even kill her, this sort of information would be an invaluable guide because she is giving away her location and the exact times she is there. She should change her routine immediately."
Former Met Police royal protection chief, Dai Davies, shared his concerns for Beatrice's safety warning it was "unwise" to share details of her daily whereabouts.
"Any royal these days really does have to be aware that there all kinds of — not only terrorists — but also those who are fixated or mentally ill who could latch on and suddenly decide this is where they get their five minutes of fame," he said.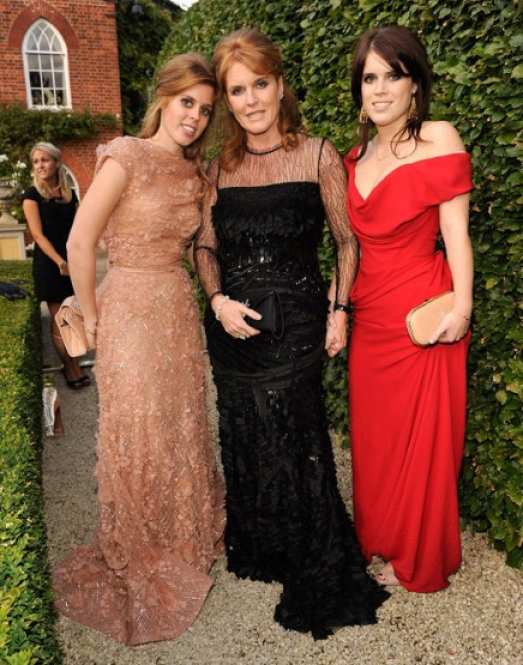 "Common sense would dictate to you that if there is such an individual, it cannot help the security of anyone (to give away this sort of information) if they are potentially at risk. Given that for most of her life the Metropolitan Police and the public have spent an enormous amount of money protecting her, it is very unwise."
Princess Eugenie and her sister Princess Beatrice, 28, are no longer provided with protection funded by the taxpayer following a Scotland Yard ­review into the £50m-a-year cost to taxpayers of royal security. It's thought their father, the Duke of York, now personally pays £500,000 a year to hire personal bodyguards for the princesses.
When questioned as to whether officials were aware of the contents of the interview before it was published in the magazine and online, a Royal spokesman said: "We don't comment on security matters regarding the Royal Family."