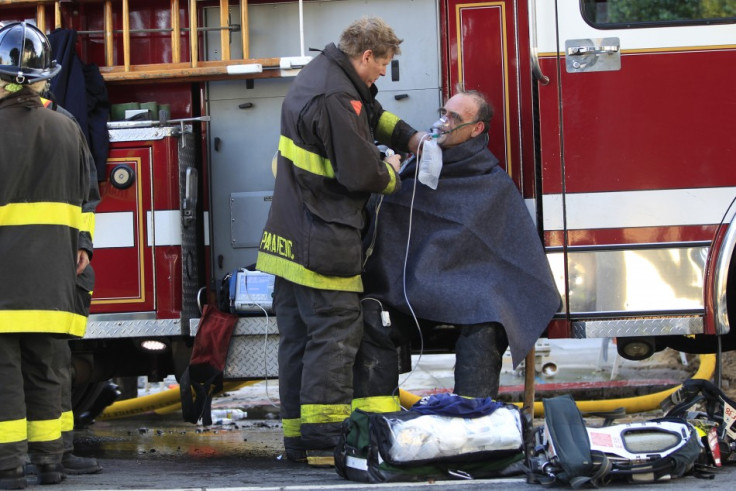 Fireplace embers can be misleading. Ask any victim of the 11,600 U.S. residential building fires caused by hot ashes, according to federal authorities.
Michael Borcina appears to be one of those fooled. Stamford, Conn. fire officers reported a bag of fireplace embers Borcina left close to the back of his house caused the fire early Christmas morning that killed three young children of his friend and her parents. Madonna Badger escaped together with him after they failed to save the victims.
The tragedy has led to renewed calls for safety measures by local and federal authorities.
"What often happens, and it's a pretty common scenario that we see, is that although the fire may look out, the embers in the ashes may remain hot enough to start a fire for up to 24 hours after the fire is thought to be out," said Tom Olshanski of the U.S. Fire Administration.
Stamford fire authorities together with Olshanski advised property owners to put fireplace ashes in a metal container and put them away from the home. When leaving hot embers in the fireplace, there should me a glass partition or metal screen in place. They also urged house owners to secure effective smoke detectors.
John Becker, basketball coach at the University of Vermont, and his family could have encountered the same disaster to what happened in Stamford on Tuesday. A construction worker saved their lives by waking them up after noticing fire as he passed by the Becker's home at 6:30 a.m.
Terry Francis, fire marshal in Burlington, said the fire was triggered by hot fireplace residues put in a paper bag that was left at the back balcony of the house the night before. Becker and his wife escaped together with their children.
"We got out of there in the nick of time. Kenny Roberts was the construction worker who saved us. I can't thank him enough, and I can't thank the Burlington Fire Department enough," Becker told the Burlington Free Press.