UK Weather Chaos: Father David Cox Killed after Car Plunges into Buxton River on Snowy School Run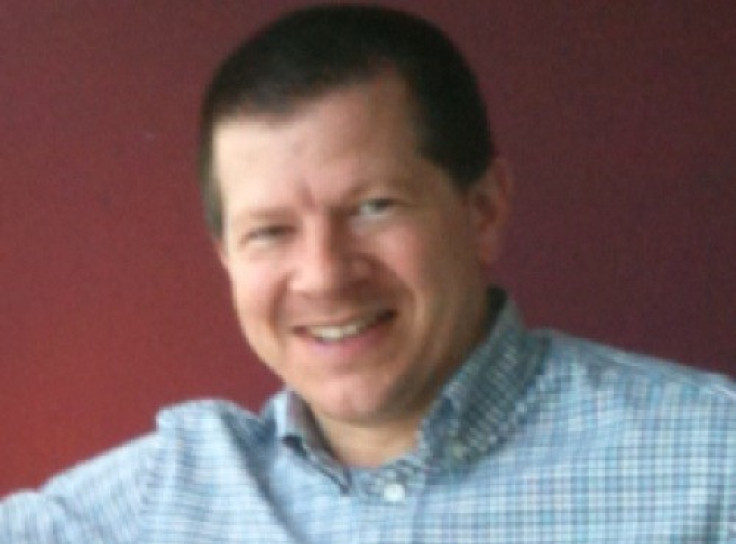 A father has been killed after crashing his car into the River Wye while taking his 11-year-old daughter to school.
Derbyshire Police said David Cox, 42, a BBC IT expert, was taken to Stepping Hill Hospital but died of his injuries. Two cars plunged into the river in Buxton, both carrying members of the same family.
Cox and his daughter Tess were in a Toyota Aygo, while his wife Ruth was with Ioan, their nine-year-old son Ioan, in a Toyota Rav4.
The cars skidded on a bridle path near the A6. Ruth and her nine-year-old son escaped and swam ashore, as did Tess, 11.
It is thought both cars hit the same patch of ice or snow. Ioan ran for help while Ruth tried to free her husband from the car.
Local residents dived in to help the man and Derbyshire Fire and Rescue Service and local mountain rescue volunteers were called to the scene.
Neighbour Victoria Bamber, 32, was one of the first people to arrive at the scene: "Ioan came banging on the door saying: 'There's been an accident. Daddy is trapped.'
"When I got to the scene I could only see the silver 4x4 upside down in the water and Ruth was desperately trying to find David. I jumped in the water. It was freezing cold and came above my waist. I kept diving down but I could not see anything."
Weather contributed to crash
All the crash victims were taken to hospital and police have launched an investigation into the incident.
Derbyshire Fire and Rescue said the weather contributed to the crash.
The man has become the latest victim of the freezing weather that has gripped the UK over the last week.
Ten people have died as a result of the snow and ice. Bernadette Lucy Lee, 25, was found dead in the snow in Deal, Kent, on 21 January after a night out. Police said they believe she slipped and fell unconscious and that she was not wearing a coat.
Postman John Bircham, 57, of Dulverton, Somerset, died the following day after suffering a heart attack as he tried to free his van that had become stuck in the snow.
More snow is expected over the weekend. An amber weather warning has been issued for north England and Scotland, with up to 20cm expected on higher ground.
The Met Office said: "Snow will reach parts of Scotland during Friday morning, and eastern parts of England during the late evening, likely to clear these eastern areas by the early hours of Saturday.
"Strong winds will also lead to drifting and blizzard-like conditions, particularly over higher level roads in the north."
© Copyright IBTimes 2023. All rights reserved.