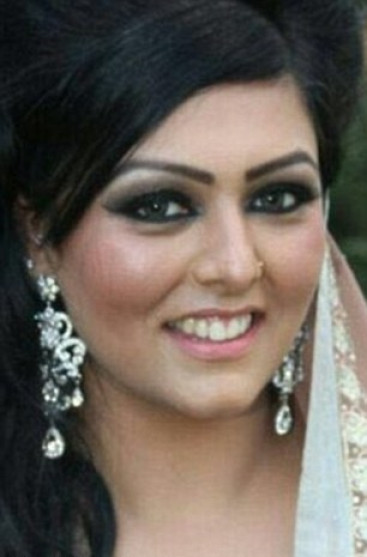 Three men have been arrested in connection with the death of British beauty therapist Samia Shahid, as police confirmed she was suffocated to death. Samia, 28, from Bradford, died while visiting relatives in northern Punjab last week.
Her ex-husband and her father, Mohammed Shahid, have both been arrested on suspicion of murder. A cousin, Mobeen Mohammed, has also been arrested in Pakistan. All three have been bailed.
Samia's grieving husband Syed Mukhtar Kazam alerted authorities following her death on 27 July, fearing she had been murdered by her family in an honour killing. He said she was duped into visiting Pakistan after being told that her father was gravely ill.
He revealed that Samia was previously married to her cousin, Mohammed Shakeel, but left him after one year of marriage. As a result, her family disapproved of her second marriage to Kazam, who said he was never accepted by his in-laws and was always made to feel like an outsider.
Samia was due to fly back home to Dubai, where she lived with Mr Kazam, on 28July. Her worried husband sent a series of texts to her, fearing for her safety, as he urged her to 'find a way to contact me' but the messages went unanswered. He now believes she may already have been dead.
The family had claimed Samia had suffered a heart attack and were allowed to bury her in Pandori, northern Punjab after police initially ruled out any suspicious circumstances. However, photographs of Ms Shahid's body later surfaced which appear to show a 7.5 inch red mark around her neck and saliva and blood oozing from her mouth and nostrils. A doctor who examined her body described it as a 'horrible mark on the right side of the neck'.
A murder investigation has been launched after an external examination of the body revealed she had signs of asphyxia. Samples from her major organs and toxicology tests were taken, and results are being awaited.
Pakistan Interior Minister Chaudhry Nisar Ali Khan said the report confirms claims she died of natural causes are 'wrong'. "The family's claims that she died of natural causes are apparently wrong and we have ordered a reinvestigation. The reinvestigation is aimed at a murder case rather than a natural death case. The new investigators are sure the family's claims about natural death are not true. I have been told to apply for permission to exhume her body. I will do that if necessary."
Regional police officer Wisal Fakhar Sultan Raja added: "The post mortem report that she had a wound on her neck indicates that she was suffocated to death".
Police are now investigating claims the family bribed officials to cover-up the findings of the post-mortem, Mail Online reports.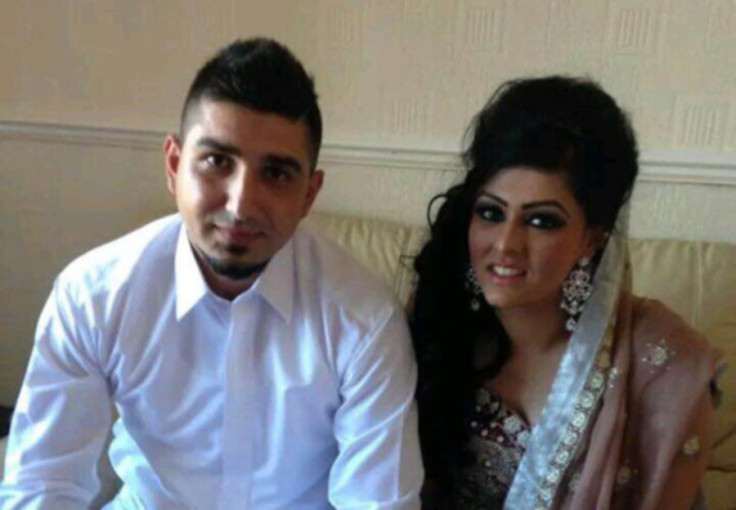 Mr Kazam, who married Samia in Leeds in 2014, spoke of his grief at the tragic loss of his wife. "I'm shattered. I can't describe my pain, I don't have the words. She is such a great loss. She was such a naive person and those monsters - they killed her. They think they are some big shots and can take anyone's life. This is not how the world works," he said.
Mr Kazam, who has flown to Pakistan, said he is determined to fight for justice for his wife. '"I've lost Samia and I can't bring her back but I need help because we are all human and we need to bring the truth out. I can't bring her back but I need justice for her".
MP Naz Shah has written to the prime minister of Pakistan, Nawaz Sharif, calling for a thorough investigation.