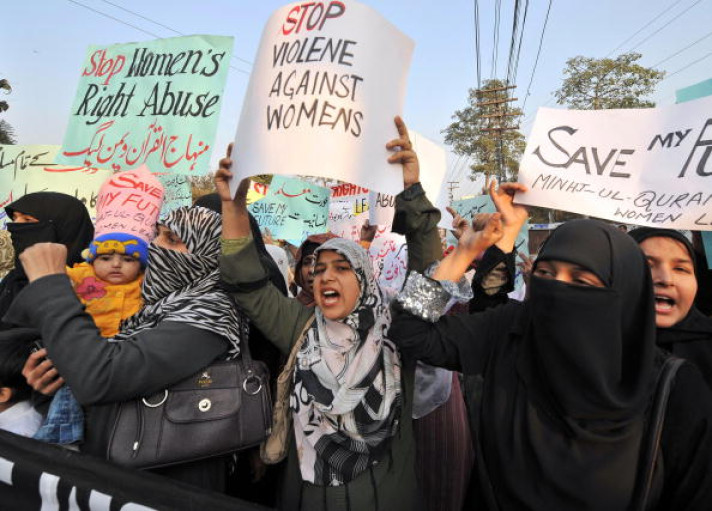 A man in Pakistan is on the run after shooting two of his own sisters dead in a shocking double honour killing. Nazir Hussaid, 35, killed Kosar, 22, and Gulzar Bibi, they day before they were due to marry.
It's believed he killed them because they had found their own life partners and had chosen to have love marriages instead of marrying within their own extended family.
Senior police officer Mehar Riaz, investigating the case said: "The brother shot dead both the sisters yesterday and fled the site. It is a simple case of killing for honour," he said.
In the aftermath of the killing's Hussain's father Atta Mohammad described his despair at the deaths of his daughter's at the hands of their own brother, saying that Hussain had 'destroyed everything'. "He ruined my family, he destroyed us, he destroyed everything," Mohammad said.
Police in Pakistan are still searching for Hussain.
The double murder comes just days after social media star Qandeel Baloch was strangled to death by her brother. Dubbed the Kim Kardashian of Pakistan, the 26-year-old was drugged and then strangled to death by Muhammad Wasim aka Wasim Baloch.
Wasim confessed to the crime and said that he killed his sister for honour after her objectionable videos were posted on Facebook.
Pakistan's law minister this month announced that bills aimed at tackling so-called 'honour killings' would soon be voted on by parliament, after mounting pressure to tackle the crime that claims around 1,000 lives a year Mail Online reports.