Father Who Gave Child Brain Damage and Blamed 2-Year-Old Brother Jailed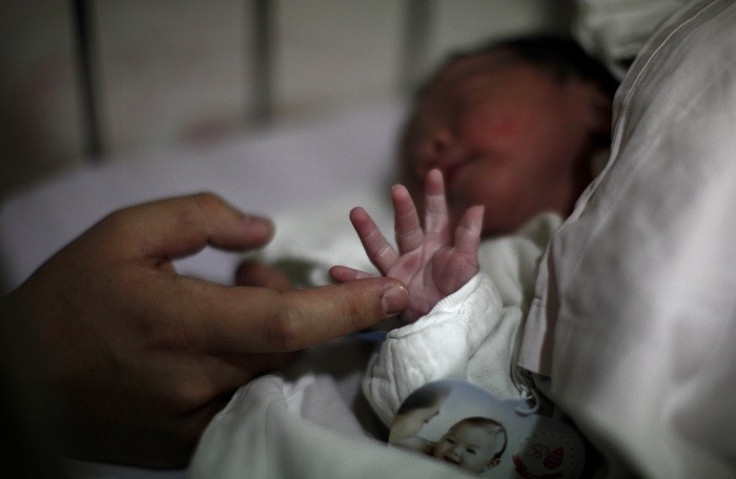 A father who shook his baby so hard he gave him brain damage then attempted to blame his other son for causing the injures has been jailed.
Gary Bennison, 24, of Hornchurch, Essex, had previously fractured the spine and three ribs of his son when he slammed him to the floor in February 2012 when he was just three weeks old.
Three months later, he left his child with brain damage and cerebral swelling when he violently shook him.
However, Bennison denied causing the injuries to the child, instead attempting to pass the blame onto his other son, who was two years old at the time.
Bennison was found guilty of grievous bodily harm in respect of the first attack and grievous bodily harm with intent for the second following a trial at Snaresbrook Crown Court. He was sentenced to eight years in jail.
Judge Joanna Korner QC told the father-of-two: "The victim of this serious assault was your own son - he was not even four months old.
"You shook him with such violence that the doctor said it must have been repeated cycles of shaking to cause multiple haemorrhages to the brain and cerebral swelling.
"Despite overwhelming evidence that all injuries were caused by you, you continued to deny it and persistently blamed your older son - who was only two years old - for the injuries to the brain.
"Had you persuaded the jury that he was responsible for those injuries, for the rest of his life he would have to live with the false information that he had injured his younger brother so badly that his life was irreparably changed for the worse."
Persistent abuse
The court heard how Bennison first attacked his son in January when he was just three weeks old by slamming him on the lower part of his back.
He then deliberately shook his son when he was three months old so hard he started to vomit and was taken to hospital. There doctors discovered healing fractures to his ribs and spine.
Doctors said Bennison's son is still recovering from his injuries and has abnormalities to the frontal lobe of his brain which will delay his development.
Upon sentencing, Korner said: "One thing that emerges from the injuries is that the level of violence you inflicted on your son was quite clearly escalating.
"It is clear to me that you are an intelligent young man and because of that you could not have been unaware that you were hurting you son - on each occasion he would have cried.
"There can be no greater position of trust than a parent left in charge of their young baby - and you abused that trust."
© Copyright IBTimes 2023. All rights reserved.