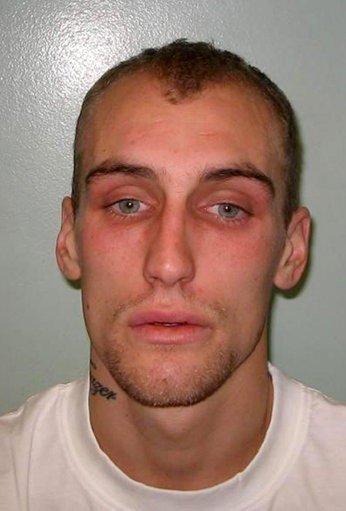 A 27- year-old father has been sentenced for nine years in prison for killing his baby boy for crying. The baby was suffering from nappy rash and could not stop crying because of the pain as it lay on the cot.
The 14-month-old baby boy, Fletcher, died of internal bleeding caused from hard thumping in the stomach. His father, Nathan Allen also bit him on the cheek, leaving severe bruises on the face of the toddler.
Allen had been with the baby for less than half an hour while his partner Danielle Hands, 19, went to see her family on January 6, 2011, the Sun has reported.
"He was screaming and clinging to my arm. I hit him twice in the stomach. I didn't know what else to do. As soon as I'd done it, I realised it was wrong and I said 'Sorry, Fletcher' and I picked him up and cuddled him. I'm sorry for what I've done, I'm so sorry for what I did to him," the Sun has quoted Allen as saying.
"I just didn't know what to do, I was beside myself. I was frustrated with myself - my son was crying, I've never seen him cry like that. Fletcher was so happy and for me to see him like that, I felt like I was doing something wrong," he reportedly said.
Allen denied assaulting his son after the incident and told the investigating officers that the boy drowned in the bath. Later he admitted manslaughter at the start of the trial.
"On January 6 2011, a vicious attack took place during which this defenceless 14-month-old baby suffered another fractured rib, trauma to both kidneys, internal bleeding and numerous bruises to his body; head and face, including what can only be described as a sadistic bite to Fletcher's face," the Sun reported Detective Inspector Colin Welsh as saying.
The father also failed to provide immediate medical help to his injured son.