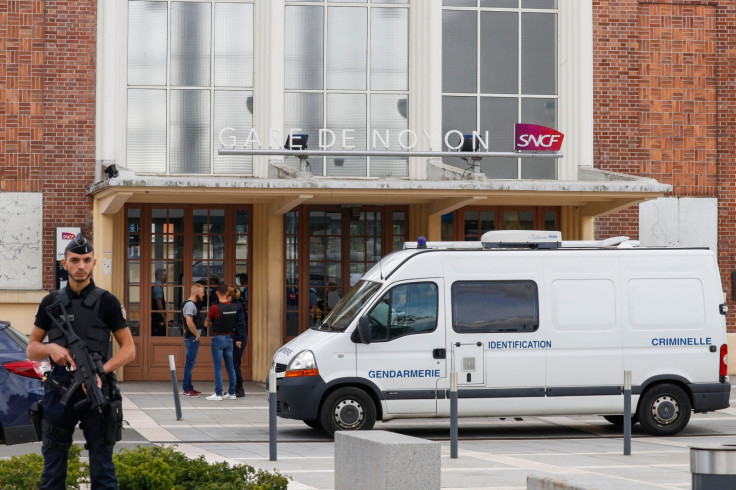 A father shot dead his two children and wife at a train station in France before turning the gun on himself on Sunday (10 September).
The children, aged three and five, were pronounced dead at the scene. Their parents also died at the station. The family is believed to have lived in the greater Paris area and to have been visiting relatives in Guiscard, a town north of the capital, for the weekend.
The shooting occurred at a train station in Noyon, a town 100 kilometres north of Paris, after the man "snapped" around 11.30am (10.30am BST) according to eyewitnesses.
Prosecutor Virginia Girard confirmed that four people - two children and their parents - had died.
She ruled out terrorism and said the shooting, including the suicide, was being investigated as "domestic drama."
A fifth person who witnessed the incident is wanted by police for questioning.
One eyewitness told French media: "There was the sound of automatic gunfire, and then the man was standing over his family. He seemed to have snapped before the attack, and when it was over he shot himself so as to commit suicide."
Another bystander said: "I climbed up the stairs leading to the platforms when I heard shots. I saw four bodies on the ground. I then helped move a little girl, and made sure she was safe. There was a black automatic pistol on the ground."
The station in Noyon was closed in the afternoon as forensic scientists checked the crime scene for clues.
123 women and 34 men were victims of domestic homicide at the hands of their spouse or ex-partner last year, according to figures published by the French interior ministry.