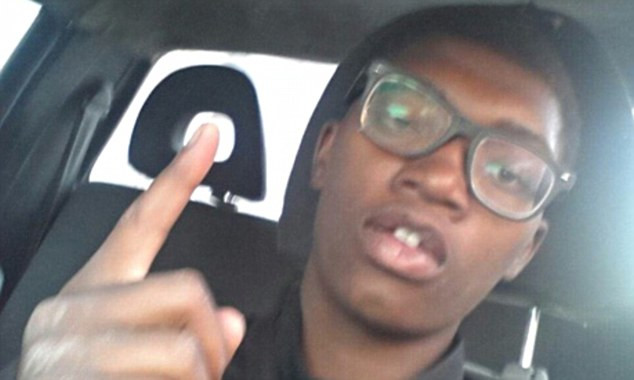 A 19-year-old British man fighting for Al Qaeda-backed extremists in Syria has been killed in a US airstrike, according to reports.
The British Jihadi, from Brighton, East Sussex, is believed to have been fighting for al Nusra Front, an affiliate group of al Qaeda, in Aleppo.
He is named as Ibrahim Kamara, but used the nom de guerre Khalid al Britani. He was reportedly hit by a missile fired from an American drone in Aleppo.
Last night, a picture appeared on Facebook, which appears to show Kamara's face in an unzipped body bag.
He was a student at Brighton's Vardean College for one year, where he was re-sitting his GCSE exams.
His mother, Khadijah Kamara, 35, was said to be in shock at reports that her son is dead, but had feared her son would be killed when she first heard he had gone to Syria.
"'It's confusing. I don't know what I felt or how I am feeling," she said. "He called me in February. He said: 'Mum, I'm in Syria' and I hung up. He rang again and I said: 'Don't ever call me.'"
Ms Kamara said her football-loving son was 'normal' but had fallen in with the 'wrong people'.
The Foreign Office said they are "aware of the reports" and are trying to verify them.
Al Nusra Front
Al Nusra Front is distinct from ISIS and operates as Al Qaeda's presence in the four-year-old Syrian conflict. The affiliate group was formed during the ongoing three-year Syrian civil war. It has emerged as one of the most effective groups fighting President Assad's Syrian regime.
At least 50 fighters from the group and eight civilians were killed in strikes by a U.S.-led coalition in Syria on Tuesday, according to the Syrian Observatory for Human Rights, a British-based organisation that monitors the conflict.
Today the United States military said it had launched five more air strikes targeting Islamic State in Syria and Iraq in a latest round of attacks on the militant group which has seized swathes of territory in both Syria and Iraq.