FBI ends child abuse investigations against Brad Pitt, says no charges will be filed
The inquiry was based on a tip that Pitt had allegedly ill-treated his son Maddox, while on a flight.
The Federal Bureau of Investigation has decided to drop the child abuse inquiry against actor Brad Pitt after it was alleged that the actor had physically and verbally abused his son. The agency said that it would not file charges against the Allied actor.
"The FBI has conducted a review of the circumstances and will not pursue further investigation," said FBI spokeswoman Laura Eimiller. "No charges have been filed," she added.
Earlier in October, Pitt was also cleared by the Los Angeles County Department of Children and Family Services (DCFS).
The inquiry was based on a claim that Pitt had allegedly verbally and physically abused his 15-year-old son Maddox, while on a private flight from France in September. An unnamed source told the department of children and family services that the actor was drunk at the time.
Following investigations, the DCFS concluded that while an argument allegedly ended with physical contact, it did not constitute child abuse.
A few days after the incident, Pitt's wife Angelina Jolie filed for divorce and her attorney said at the time that it the decision was "for the health of the family".
As of now, the couple's six children – Maddox, 15, Pax, 12, Zahara, 11, Shiloh, 10, and twins Knox and Vivienne, eight – are living with their mother and get "therapeutic visits" with their father. Jolie is seeking sole physical custody of their children, while Pitt has requested for joint custody.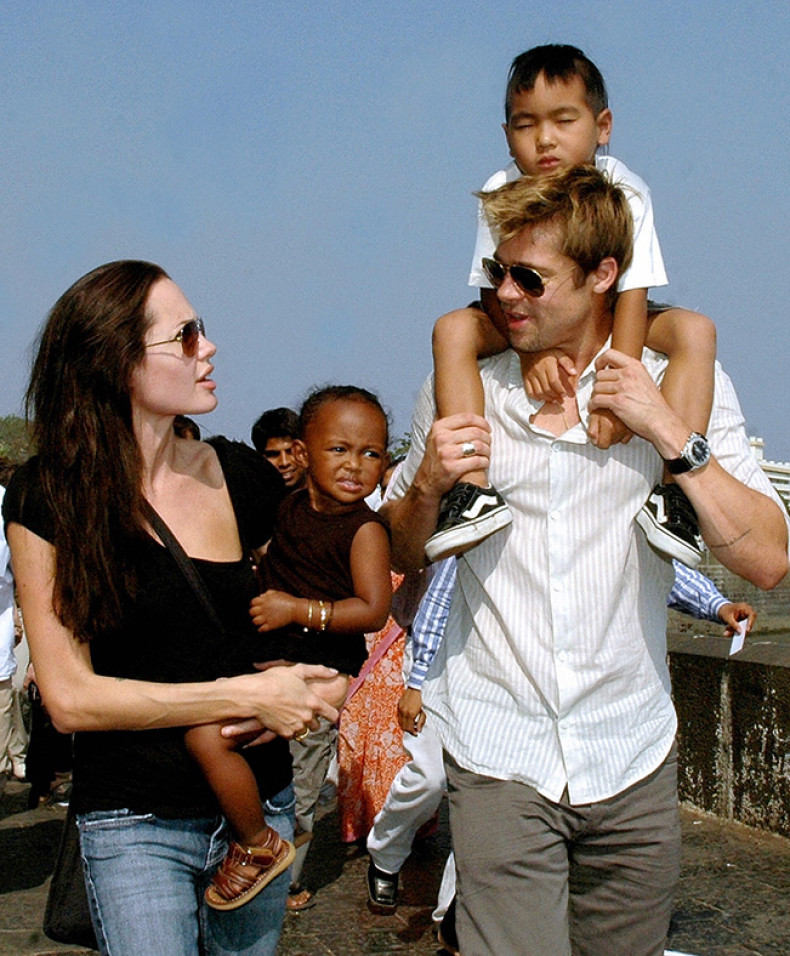 "We can confirm that childcare professionals have encouraged a legal agreement accepted and signed by both sides over a week ago. In accordance with this agreement, the six children will stay in their mother's custody, and the children will continue therapeutic visits with their father. This has been determined by childcare professionals to be in the children's best interest," Jolie's representatives mentioned in a statement released earlier in November.
"We are not in a position to discuss the details. We hope now that it is clear that the events which led to the dissolution filing involved minor children and their well being, there will be understanding of the sensitivity of the family situation. We believe that all sides are committed to healing the family and ask for your consideration during this difficult time," the statement read.