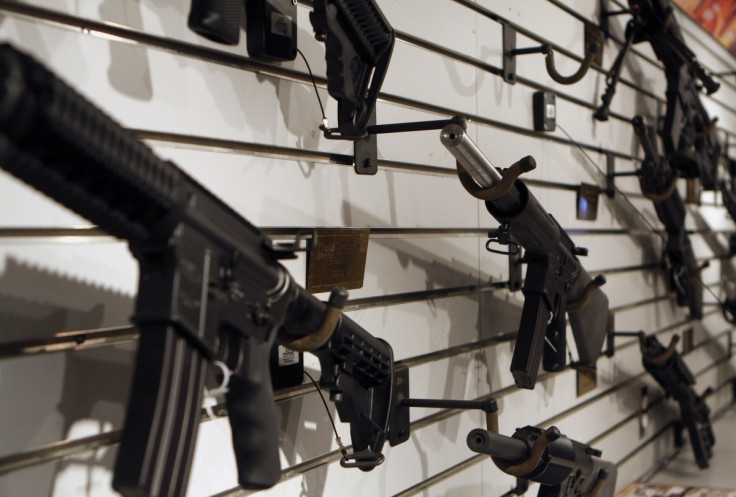 The FBI is investigating a break-in at a US Army Reserves armory in Worcester, Massachusetts, on 14 November. Investigators said some military weapons were missing from the Lincoln Stoddard Army Reserve Center following the break-in. However, officials stressed that the break-in does not appear to be tied to any terrorist threat.
"Nothing at this point in time would tie this to any specific threat or anything else at this point," Hank Shaw, the special agent in charge of the FBI's Boston office, told WCVB. The suspects reportedly entered the armory through the roof.
The Boston Globe reported that FBI officials did not specify what weapons were stolen or the motivation behind the theft. According to FBI spokeswoman Kristen Setera, the missing weapons were entered into the National Crime Information Center, an online database that is searchable by law enforcement agencies.
"There is no indication that these missing weapons are connected to any kind of terrorism threat whatsoever," Setera reiterated to the Globe. "Nevertheless, every effort will be made to recover these weapons immediately." The agency said it was working alongside the Massachusetts State Police and Worcester Police to recover the stolen weapons.
Massachusetts Governor Charlie Baker mentioned the incident during a 15 November briefing as he discussed local law enforcement officials continuing their efforts on "day to day stuff" while communicating and collaborating on national security issues, MassLive reported. "These sorts of things, people are going to be chasing and investigating no matter what and I think it's important for us to recognise that law enforcement will be collaborating, communicating and cooperating across all levels of government," Baker said.
Baker also called on the public to remain vigilant following the deadly terrorist attacks in Paris on 13 November. "The more opportunity people have to rely on citizenry to serve as the eyes and ears, the more it makes a difference," the governor said. The Islamic State (IS) claimed responsibility for the Paris attacks, which left at least 129 dead and 352 injured.