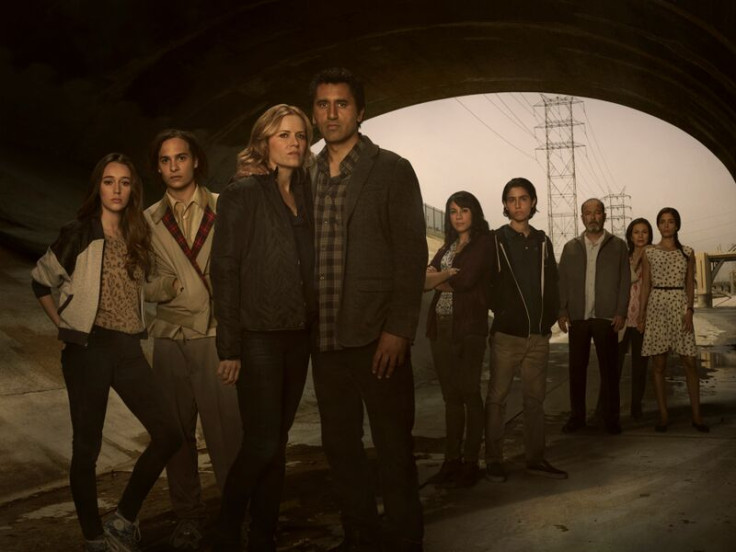 The series premiere of Fear The Walking Dead may be a little slow, yet the AMC original manages to open with a bumper viewership. However, the second episode hints at more action and Travis and Madison learn about the existence of the 'undeads', thanks to the mysterious flu that is spreading across Los Angeles like a wildfire.
The synopsis of episode 2 titled So Close, Yet So Far reads: "As Madison struggles to keep Nick from crippling withdrawal, Travis ventures out to find his son before Los Angeles falls."
In the premiere episode, the teacher couple plan a family union and Travis invites his son Christopher. But realising his son is in danger, he goes searching for him even after the government asks people to stay indoors as things have started going out of control.
It will be interesting to see how he manages to bring his son back to safety during the deadly apocalypse. Overall, the second episode will show the fall of LA and the world while the highly dysfunctional family will try to stay alive amid the living nightmare.
As the episode proceeds further, the couple realises that things are much more complicated than they seem as the mysterious flu is rapidly engulfing Los Angeles. Lorenzo Henrie, who plays the character of Chris, tells PopSugar that episode 2 will include a ton more action, new characters and stories. He also teases that the family might get separated during the deadly outbreak.
The second episode will be aired on Sunday, 30 August at 9pm EST on AMC. The FTWD premiere episode will be telecast again just before the second episode for those who may have missed it the previous Sunday.
Watch the episode live stream online on your PC by clicking here or on your Android and iOS devices using the AMC app.