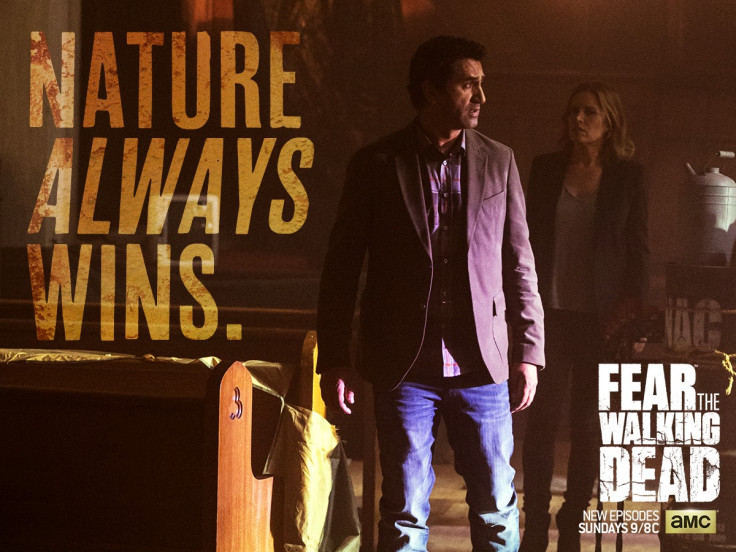 Fear The Walking Dead kicked off to a great start in the US. The 90-minute premiere episode opened to a record-setting ratings with 10.1 million viewers, making it an instant hit for AMC.
The companion series to The Walking Dead promises to bring more drama, unexpected twists and 'undead' zombies as the show proceeds further with the rest of the episodes. Episode 2 of the zombie apocalyptic series is titled So Close, Yet So Far and the official synopsis reveals that Travis and Madison will have a tough time dealing with the mysterious flu that is turning people 'sick and violent'.
The official synopsis of the second episode reads: "As Madison struggles to keep Nick from crippling withdrawal, Travis ventures out to find his son before Los Angeles falls." The pilot episode of Robert Kirkman's original series took time to establish each character of the highly dysfunctional family.
The series opened with a scene where Madison's son Nick wakes up from his drug-laced sleep only to discover his girlfriend eating a dead body. A terrified Nick then runs for his life and eventually lands up in a hospital.
However, neither his mother not her fiance believes him and they conclude that he is hallucinating under the influence of drugs. As the episode proceeds further, the couple realise that things are much more complicated than they seem as the mysterious flu is rapidly engulfing Los Angeles.
Travis, who invited his son for a family day with Madison and her children, sets out to save him from the bloody chaos and he must do that before the city falls. The upcoming episode is expected to bring cliffhanger moments as the show picks up pace. The teacher couple will also learn that zombies now exist and that they need to survive the nightmare while staying together.