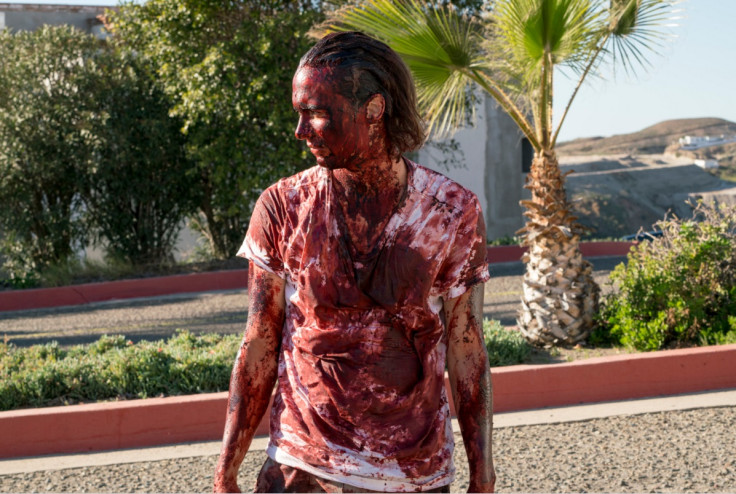 AMC has announced the return date of Fear the Walking Dead season 2. This means fans will have to wait till August to learn more about the fate of Travis Manawa, his fiancé Madison Clark and her son Nick.
Other characters are important too, but the decision of these three prime members to leave the group will affect the other members. Travis decides to stay with his son Chris who needs serious attention. Madison decides to take charge and asks Victor Strand , her daughter Alicia and Daniel's daughter Ofelia to return to Abigail.
Madison's drug addict son Nick refuses to join the group and decides to stay back in Celia's house. Now that the group which tried to sail to safety is ripped apart for ideological and other selfish reasons, the second part of the season will explore the outcome of their risky choice.
A promo released by AMC hinted at Nick's bleak future as he ventures into the unknown territory of the walking deads. Show creator Dave Erickson teases the release of his addiction but this time: instead of drugs Nick finds walking unnoticed among the walkers as a new high.
"We connect something in the premiere of the back half. We find out he had something in his hand that we didn't know about that makes him a little bit less insane than to just walk off. He also reconnects with someone when we come back in Episode 8," he told TV Line.
In the promo, Nick can be seen wandering in the wild all along and it appears he will be chased by a ruthless group who eventually shoots him on his leg before leaving him lying helpless in the middle of the road.
Fear the Walking Dead season 2 will return with episode 8 on 21 August this year. The show will air at 2:00 am on Monday, 22 August on BT in the UK.