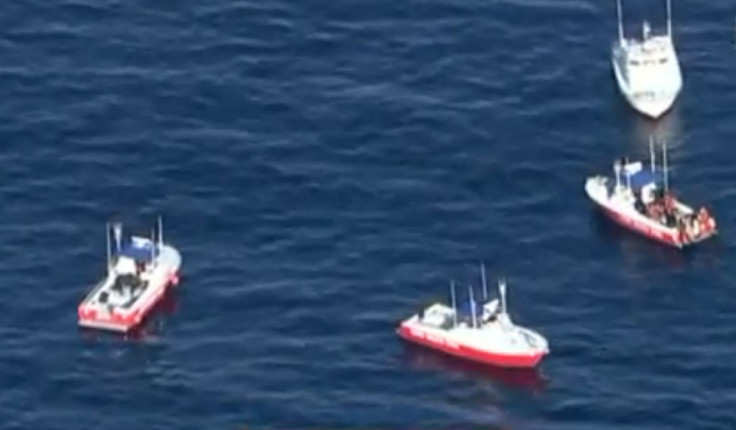 Two planes, including a stunt aircraft, have collided off the coast of Los Angeles and plummeted into the Pacific Ocean. Multi-agency rescue teams, including the US Coast Guard and the Federal Aviation Association (FAA), are conducting searches near where the collision is thought to have happened with three passengers still missing after the incident which happened on Friday, 5 January.
The collision occurred after 3pm between LA harbour and San Pedro with an early report saying that a small plane was in the ocean with debris landing in a field nearby. According to officials, one of the planes was a Beechcraft 35 Bonanza and the other was a Citabria, which is an aerobatic stunt plane. It is not known if either plane was performing stunts at the time of the collision.
Both of the small planes were based out of the Torrance Airport and the area is said to be popular with practice flyers. Two men, aged 61 and 81, were aboard the Beechcroft plane, with a 72-year-old woman aboard the other plane, and both pilots were believed to be experienced, according to the Coast Guard.
The search team, consisting of divers and more than 12 boats, had been expanded to around 200 miles sq with no sign yet of any survivors. Water depths in the area are said to be around 80ft-90ft and the water is thought to be warm enough for a swimmer to survive overnight.
"We don't want to give up until we really feel that there's no chance that we haven't scanned the area, searched the whole area and looked for survivors," Coast Guard Captain Jennifer Williams said according to KTLA. "We found debris and other materials. We found a log book of one of the pilots that helped us ascertain that there would be two people two male passengers in one of the aircraft."
The FAA said they had found two separate tail identification numbers from two separate aircraft. Air traffic controllers say that the two aircraft ran into each other on the radar, leading authorities to conclude they must have collided above the ocean.
Richard Garnett, chief flight instructor of the Long Beach Flying Club, said the pilots practice in an area that is 10-20 miles sq and at altitudes ranging from 1,000ft-4,000ft. "So with the amount of activity, actually, I think we've been fortunate," he said to ABC News. "We are really diligent. I don't know why, what happened in this situation."