Manchester United striker Federico Macheda is set for a loan move to Segunda Division leaders Elche in the January transfer window, president Jose Sepulcre has confirmed.
The Italian forward has made three appearances for United this season as he continues to slip down the pecking order at Old Trafford, behind the likes of Danny Welbeck, Javier Hernandez, Wayne Rooney and Robin van Persie.
Macheda has been linked with a move to Stuttgart but Sepulcre says a deal has been agreed to bring the 21 year old to Spain.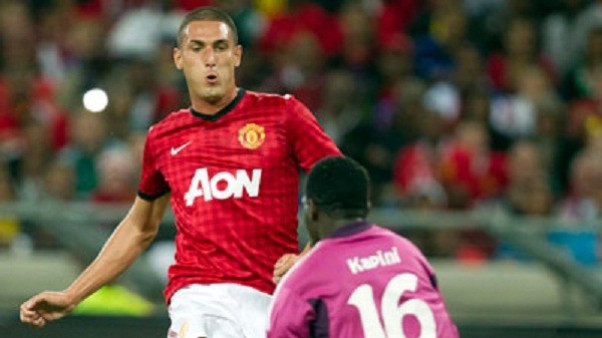 "The agreement between the three parties is complete, but we still cannot say that the player will come because nothing has been signed yet," Sepulcre said of the United striker.
''Until he is here, nothing is official. Football is very black & white."
Stuttgart director of sport Fredi Bobic says the Bundesliga side are also interested in bringing in Macheda on a short-term deal.
"We have been watching him for a while now," Bobic told the Stuttgart Nachrichten newspaper.
"He is one of the players we have on our shortlist."
And according to Macheda's agent Giovanni Bia, the German club are leading the race to sign his client, who has made just one first team appearance this season.
"We are at an advanced point with Stuttgart," Bia said.
"Negotiations are going well but he is a player who is liked by a lot of clubs. He'll join a club on loan with the option to be signed outright as his contract expires in June 2014."
Having had unsuccessful loan spells at Sampdoria and Queens Park Rangers in the last two seasons, Macheda has found opportunities hard to come by at United, having netted just five goals in the first team since his debut in 2009.
Macheda scored one of United's most famous goals of recent years, netting a stoppage time winner against Aston Villa to help United towards the Premier League title in the 2008/09 season.
Later that same season, his fortunate goal against Sunderland secured another important win but since, the striker has failed to build upon his impressive start and is without a league appearance since December 2011 having slipped significantly down the pecking order.