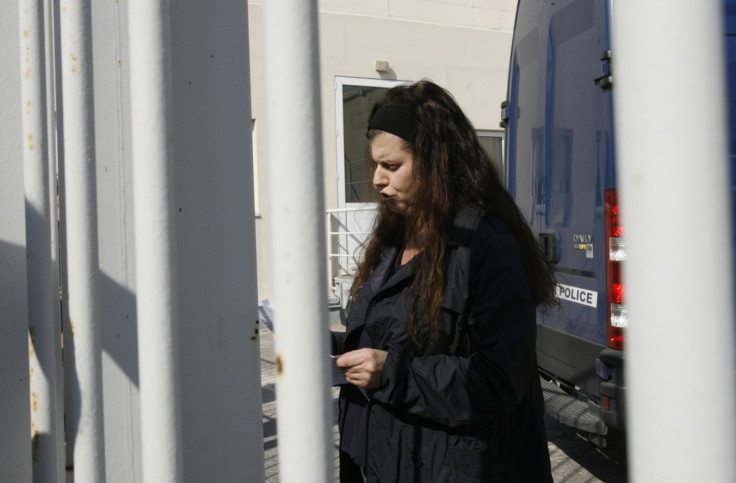 A convicted far-left militant who had been on the run for five years was arrested by Greek police on 5 January.
A member of the armed Revolutionary Struggle group, Pola Roupa was detained in Athens, along with another woman suspected of having sheltered Roupa and her six-year-old child, police sources told Reuters.
The woman was investigated under domestic terrorism charges, but had to be released from custody because her pre-trial detention exceeded the 18-month limit. She was freed on condition of reporting regularly to the local police station, but she vanished in 2012. She was convicted in absentia in taking part in several of the group's attacks, which mostly targeted financial institutions and police stations.
Revolutionary Struggle has been active since 2003 and is listed as a terrorist organisation by both the European Union and the United States. Throughout their years of activity, the organisations' targets included a courthouse, a police station, banks, and the US embassy in Athens – which they attacked with a rocket in 2007 – without causing any injuries.
In 2009, five police officers were left in a critical state following a bomb planted by the group, in the aftermath of violent clashes sparked by the killing of a Greek teenager at the hands of the police in Athens in December 2008. The then Greek President Karolos Papoulias called Revolutionary Struggle's attack "an attempted murder" which aimed to "undermine our country's stability".
After a four-year break following arrests of several key members, the group planted a car bomb outside a Bank of Greece office in 2014, but no one was injured in the attack. Other left-wing extremist groups have targeted consulates in Athens, most recently in November 2016, when the Revolutionary Self-defence group claimed responsibility for a grenade against the French embassy.
Roupa's partner, Nikos Maziotis, was arrested in 2014 after a shoot-out with the police in central Athens. Roupa plotted to release him from the maximum security Korydallos prison by hijacking a helicopter. The attempted jailbreak failed as the pilot resisted Roupa's hijacking.
In a letter published in March 2016, she said she did not kill the pilot due to her conscience, a choice she promised to reconsider. "From now on, if I need the assistance of citizens and if it is necessary, I let him know who I am from the beginning" she wrote, adding that "any non-cooperation and effort to prevent the execution of my plan will be treated accordingly".