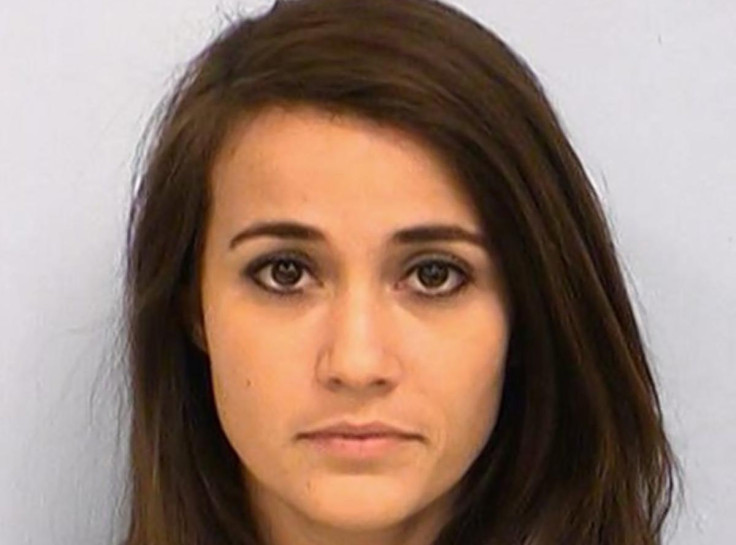 A former high school teacher who had sex with a pupil more than 10 times after a school trip and had sexual contact with another on a hike has avoided a prison sentence.
Haeli Wey had sex with a 17-year-old boy more than 10 times in two months after a trip to Africa with his family in 2015.
The 29-year-old, who sent nude selfies to one of the victims, also had sexual contact with another 17-year-old student in a hammock while on a hike in Austin, Texas.
Wey has been placed on a 10-year probation period after pleading guilty to the two charges of having improper relationships with the teenagers in 2015.
The former maths teacher at Westlake High School in Texas has also been told to complete 200 hours of community service and is barred from having any contact with the victims. Wey will not have to register as a sex offender.
Although the legal age of consent in Texas is 17, state law prohibits teachers from having sex with students.
Court papers filed in Austin say that Wey met the first boy at a student programme in June 2015 when she went with him and his family on a ministry trip to Africa.
A police report said: "The victim said while in Africa his relationship with Ms Wey become more personal and on a deeper level. The victim stated while in Africa their relationship became physical."
The sexual contact continued for a further two months until the boy heard Wey had gone on a hike with another pupil at the Commons Ford Park in the city. Wey said she could bring a hammock along for the walk and according to an arrest affidavit he told detectives he was expected to have sex with her on the hike, adding: "A teacher just doesn't hang out with a student to hang out."
The second student told investigators they had "sexual contact" after Wey took out the hammock when they were on a secluded trail. The first boy then told his parents about the relationship he had with Wey and they called police.
After she was arrested Wey resigned from her position at Westlake High School in Austin in October 2015. Her lawyer Larry Sauer said Wey accepted full responsibility for her actions, reported the Statesman.
"As a teacher she had a duty to not get involved with students," he said. "Because of circumstances in her life she made poor choices. She feels in a much better place in her life now and will never be in a situation like this again."
In mitigation, it was stated that Wey, a camp counsellor at Austin Ridge Bible Church, was struggling to cope with the sudden death of teenager in a boating accident that the church put on in June 2015.