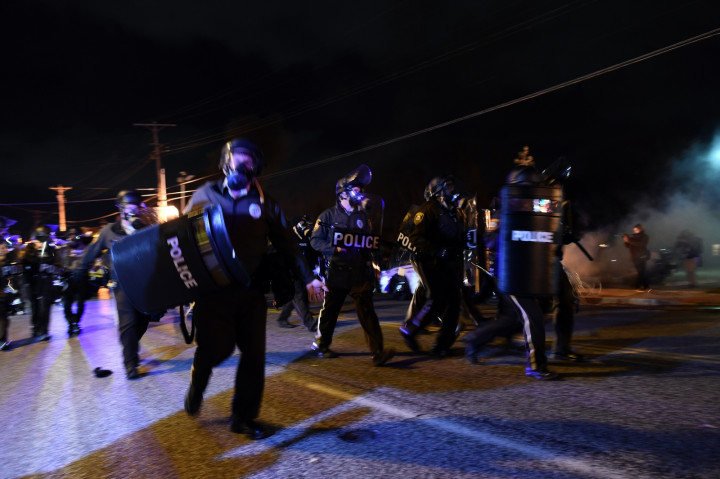 A St Louis County Police Officer has been shot amid the protests following a grand jury decision not to indict Darren Wilson for the shooting of Mike Brown.
Police confirmed the officer was shot in the arm in University City, a suburb near the Missouri town of Ferguson, though it is unclear whether the incident in related to the huge disorder which has followed the decision in the case of the killing of the unarmed teenager.
The St Louis Police Department said the officer is expected to make a full recovery and a search for the suspect in underway.
Huge protests have yet again took place in St Louis following the announcement officer Wilson will not face criminal charges for shooting Brown on 9 August.
The decision that "no probable cause exists" to file any charge against Wilson was made after the jury ruled there was not probable cause to charge him for any offence, including ranging from involuntary manslaughter to first-degree murder.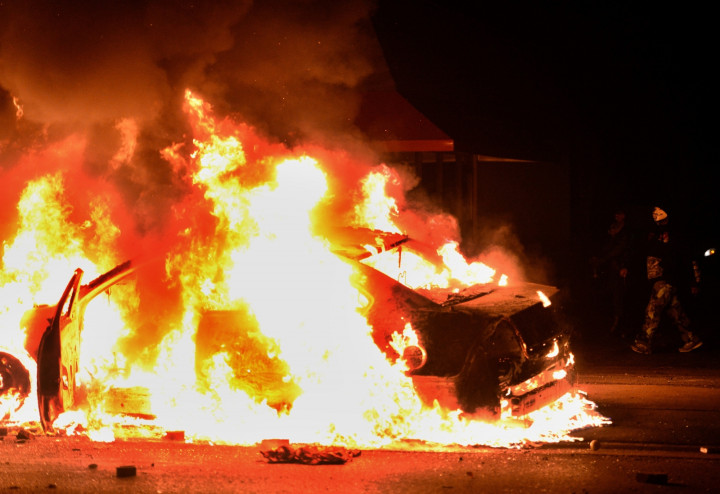 Wilson told the jury he shot at the 18-year-old after he assaulted in his patrol car and he attempted to reach for his gun. Witnesses claim Brown had his hands in the air when officer fired at him, but St Louis County prosecuting attorney Bob McCulloch said some have recanted their statement and "several witnesses" said Brown did not raise his arms at all, or raised them briefly.
"I'm ever mindful that this decision will not be accepted by some," McCulloch said at a press conference.
"It may cause disappointment for others. But all decisions in the criminal justice system must be determined by the physical and scientific evidence, and credible testimony corroborated by that evidence. Not in response to public outcry, or for political expediency."
Brown's family said in a statement: "We are profoundly disappointed that the killer of our child will not face the consequence of his actions."
They called for peaceful demonstrations over the decision, saying that "answering violence with violence is not the appropriate action."
"We ask that you channel your frustration in ways that will make a positive change," they added.