The full transcript of the testimony given by Officer Darren Wilson to a St Louis County grand jury regarding the shooting of Mike Brown has been released, following the news he will not face indictment for killing the 18-year-old.
The decision has yet again sparked huge protests in the town of Ferguson similar to that which proceeded when Brown was shot by the police officer on 9 August.
Brown's family said they were "profoundly disappointed" by the decision.
"While we understand that many others share our pain, we ask that you channel your frustration in ways that will make a positive change," the family added.
St. Louis County Prosecutor Bob McCulloch said the grand jury came to the decision after determining "no probable cause exists" to charge Wilson over the killing of the unarmed teenager.
President Barack Obama called for protesters demonstrate peacefully and for police to show restraint.
"We are a nation built on the rule of law and so we need to accept that this decision was the grand jury's to make," he said. "We need to recognise that the situation in Ferguson speaks to broader challenges that we still face as a nation. The fact remains that in too many parts of this country a deep distrust exists between police and communities of colour."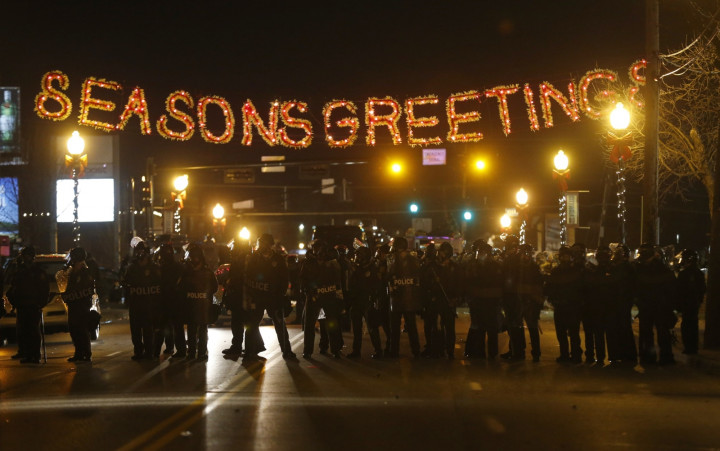 Large crowds have gathered in the streets of the Missouri town to show their anger at the decision not to indict Wilson. Several buildings have burnt down amid the widespread disorder and police have fired tear gas into the crowds in a bid to control the unrest.
The full text of Wilson's evidence to the grand jury has now been released, including his version of events in the run up to Brown's death.
His evidence starts on page 195, with his encounter with Bowen beginning on page 206.