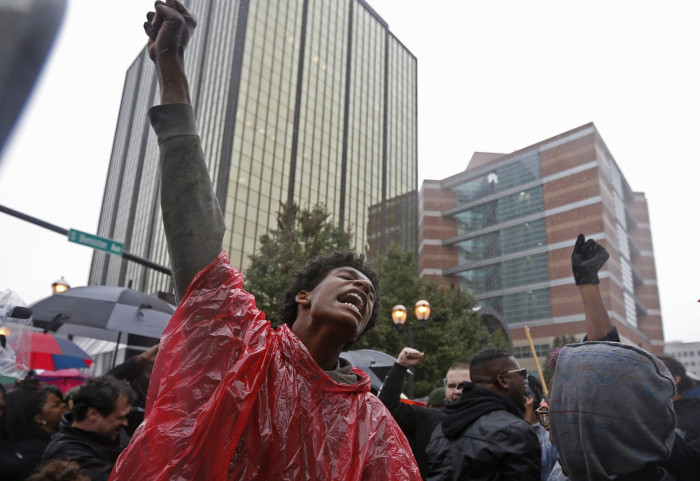 Troubled St Louis neighbourhood Ferguson is bracing itself for possible violence as civil activists embark on a four-day series of protests and rallies, in the wake of the shooting of teenager Michael Brown and the death of another black teen last week.
Ferguson was the scene of rioting following the shooting of the unamed Brown by officer Darren Wilson on 9 August. The US Justice Department has launched an inquiry into the circumstances surrounding Brown's death and the nature of policing in Ferguson. A grand jury is also reviewing the Brown case.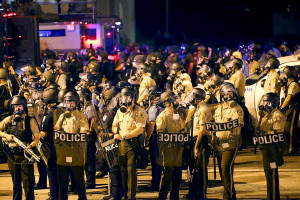 On Friday protesters staged a rally outside St. Louis County prosecutor's office in Clayton, chanting slogans including, "Killer cops, KKK, how many kids did you kill today?"
Up to 6,000 had been expected but the turnout was much lower, possibly due to heavy rain.
Local activist Montague Simmons of the Organization for Black Struggle told the crowd: "We are here to demand the justice that our people have died for. We are here to bring peace, to bring restoration, to lift our banners in the name of those who've been sacrificed."
Today there will be protests in central St Louis itself where baseball team the Cardinals take on the San Francisco giants in the National League. On Monday unannounced acts of civil disobedience are expected to take place across the St Louis region.
In a statement Brown's parents said they understood local anger but appealed for calm: "We understand first-hand the powerless frustration felt by people of all walks of life regarding their interactions with law enforcement. We ask that those coming to show support for our son do so within the law."
The St Louis force are facing more uncomfortable questions following the death on Wednesday of 18-year-old Vonderrit D. Myers, shot dead by a uniformed policeman who was working for a private security company.
Myers' family say he was unarmed, but the unnamed officer said Myers shot at him and he shot back, firing 17 times and hitting Myers in the heart.
Myers had been charged with unlawful use of a weapon and resisting an arrest in June, and was free on bond.