Superfast. We know that sounds like the name scrawled across a Chinese toy car that looks a lot like a copyright infringement, but bear with us. Superfast was used by Ferrari back in the sixties with the 500 Superfast, so with the relaunch of the iconic Lusso name last year, a 21st-Century Superfast should not come as a surprise.
Anyway, the car itself was revealed at the Geneva motor show and IBTimes UK has been on the show floor for a closer look.
Replacing the F12 as Ferrari's ultimate grand tourer, the 812 Superfast lives up to its name with a 6.5-litre V12 engine producing 789 horsepower, up from 730 in the F12. The 0-62mph pace takes 2.9 seconds and the top speed is 211mph. Put simply, this is the fastest and most powerful front-engined Ferrari ever made.
As with most other current Ferraris, the 812 Superfast gets Slide Slip Control, which is basically a traction control computer which makes any ham-fisted owner look and feel like a driving god. A second-generation Virtual Short Wheelbase system is also employed, which steers the rear wheels to varying degrees to help the car manoeuvre more quickly. A first for any Ferrari is electric power steering as opposed to a hydraulic system.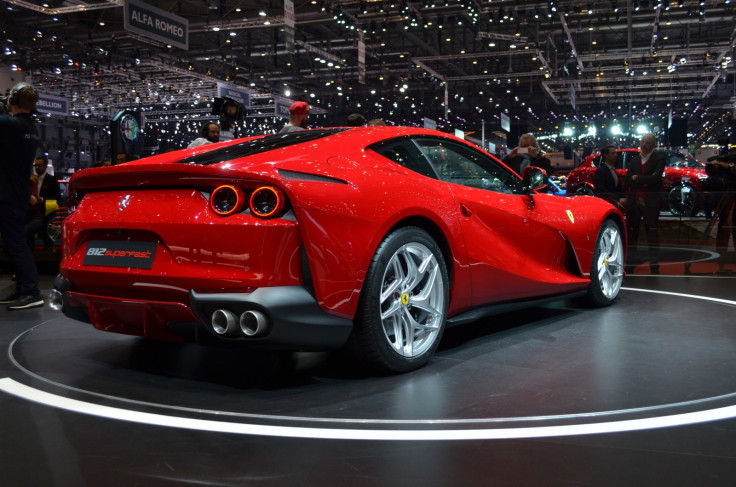 The 812 takes the same basic formula of the F12 (engine in the front, rear-wheel drive, two seats) and turns up the drama with a sharper, more muscular design. Some say the front and side profile reminds them of a Corvette and we are inclined to agree. Ferrari has essentially turned the headlines upside down and these, paired with the wide grille, definitely gives the car more than a hint of 'vette.
Around the back, Ferrari has treated the 812 to the same four-light arrangement as the GTC4Lusso which debuted at Geneva last year, and generally the car's look is a sharper and more angular take on the already-chiselled F12.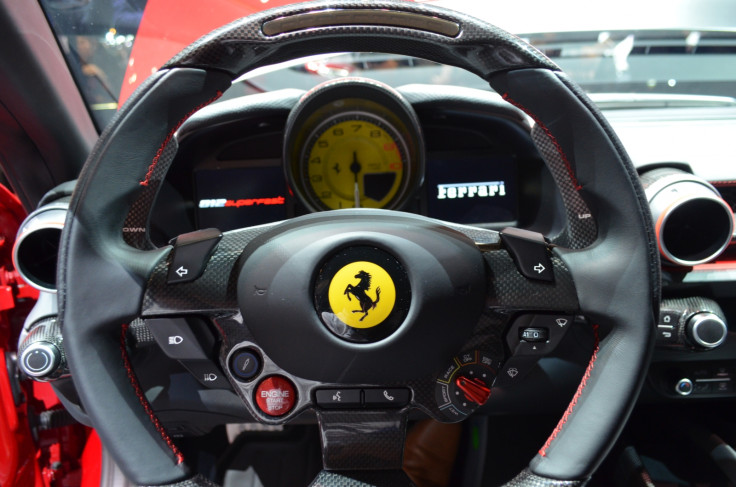 Step inside and the 812's interior is recognisably Ferrari with everything pointing towards the driver (and covered in leather and expensive, optional carbon fibre). The company's trademark steering wheel covered in buttons and dials makes a return and will no doubt continue to drum up controversy due to its squared lower corners and integrated indicator, light and wiper controls.
Over on the passenger side, the Geneva show car includes Ferrari's optional second infotainment display. A long, narrow touch screen, this shows the passenger car information like gear, speed and revs (perfect for drivers who want to scare their partner), along with access to the car's satellite navigation and music controls.
Prices are expected to start at around £250,000 (although with optional extras and customisations the price will breach the £300,000 barrier) and deliveries will begin later in 2017.