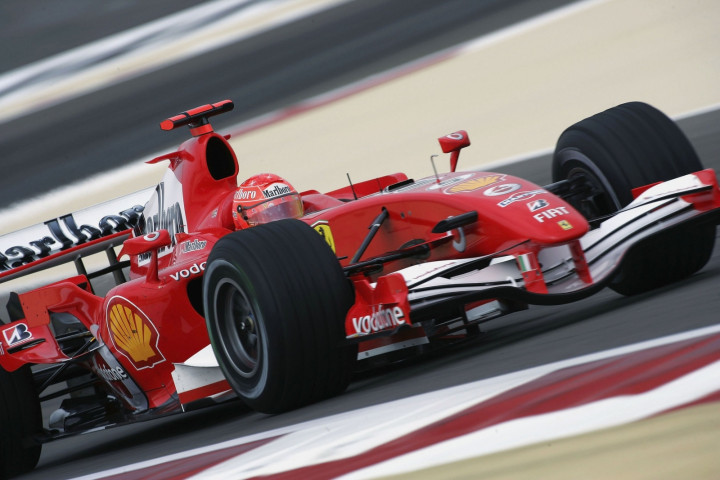 A Ferrari Formula One car raced by Michael Schumacher before his brain injury has gone up for sale.
The 2006 version of the Prancing Horse has a hefty price-tag attached to it of $3.3m (£2m).
It is one of a number of old Ferrari Formula One cars on sale and is not understood to be owned by the stricken racing legend himself.
Schumacher's private jet was recently put up for sale by wife Corinna, as the family adapt to drastic changes to the German legend's lifestyle.
The 45-year-old is currently rehabilitating from his ski crash at hospital in Lausanne, Switzerland.
He was admitted there from Grenoble hospital in the French Alps, where he spent months in a coma after hitting his head on a rock while skiing in the exclusive resort of Meribel in December last year.
Schumacher's family live in a mansion on the shores of Lake Geneva, and it is hoped the seven-time world champion can one day return there.