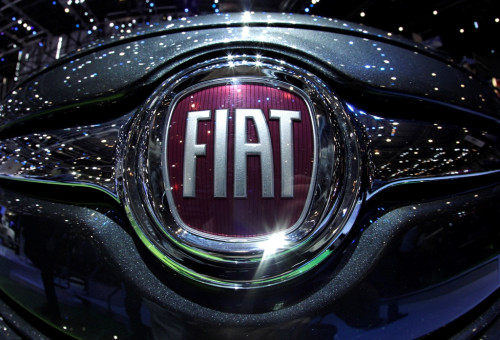 Fiat chief executive Sergio Marchionne proposes to advise the carmaker's board that the New York Stock Exchange be the main market for shares of the company formed from a merger with Chrysler Group.
At a board meeting next week, Marchionne is expected to recommend the Milan-based Borsa Italiana for the secondary listing, unnamed sources told Bloomberg.
The CEO of both Fiat and Chrysler also intends to have a fiscal domicile in the UK for tax purposes, while the legal headquarters could be located elsewhere.
Fiat, which gained full control of Chrysler earlier this week, will decide on details of a merger on 29 January. Marchionne has run the Michigan-based carmaker since it was rescued from bankruptcy in 2009.
Fiat's stock was trading 3.77% higher to €7.70 at 13:12GMT in Milan. The stock has climbed 29.6% so far this year, valuing the automaker at €9.11bn (£7.5bn, $12.4bn).
Reaching A Milestone
A primary flotation in New York would be a landmark in Marchionne's decade-long crusade to transform Italy-based Fiat, from a tormented regional player into a carmaker with worldwide ambitions. Marchionne aspires to create a manufacturer with the scale to face up to the likes of General Motors and Volkswagen.
"Ultimately, it's a very rational decision," said Erich Hauser, a London-based automotive analyst at International Strategy & Investment Group. "Going to the US is reflective to the reality of this business and, ultimately, in the best interest when it comes to borrowing," needs.
"A listing in the US makes sense, as this allows more flexibility to attract some institutional investors there," said Christopher Kummer, president of the Institute of Mergers, Acquisitions and Alliances at Webster University in Vienna. "Setting it up in the UK however is a very unusual choice. With that regard, I would have looked at other more favourable locations."
The Italian automaker completed the purchase of the 41.5% stake held by a United Auto Workers retiree health-care trust on 21 January, paying $4.35bn for complete control of the No. 3 US carmaker. The combination is now the world's seventh-largest automaker.
The 29 January board meeting will detail the terms for merging the two manufacturers, including organizational details, the location of the headquarters of the combined group and the main stock listing, Fiat chairman John Elkann said at the Detroit auto show last week.
Marchionne Favours New York
The US has a "large claim" to be the site of the headquarters, Marchionne said in Detroit, where he also said he prefers New York as the primary listing for the combined entity, which would also be traded on a second stock exchange.
A UK tax base would be comparable to the structure he created for CNH Industrial, Fiat's truck and tractor business. Marchionne has said that Amsterdam-based CNH could be a model for a Fiat-Chrysler combination.