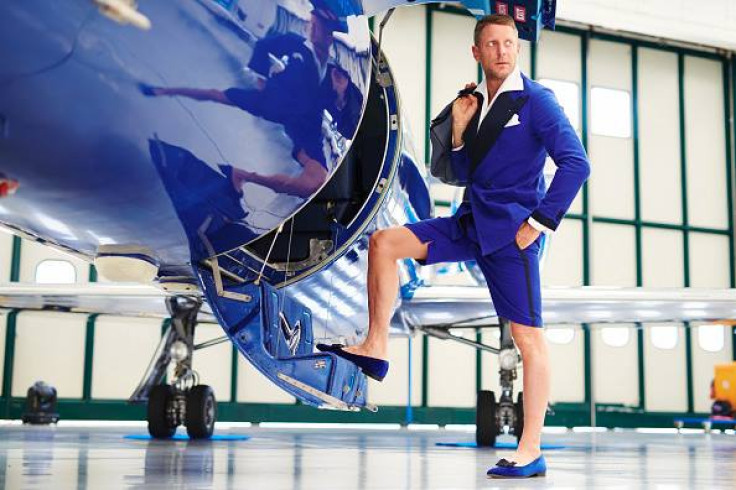 Italian entrepreneur Lapo Elkann has been arrested and subsequently released for allegedly faking his own kidnapping in New York, according to NYPD sources. Elkann, 39, is the youngest grandson of Giovanni "Gianni" Agnelli, the founder of Italian automobile manufacturer Fiat.
Elkann, known for his flamboyant lifestyle and use of drugs that nearly resulted in a fatal overdose in 2005, flew to New York on Thursday (24 November). It is believed the Italian entrepreneur spent the next two days partying with a male escort, a police source told The Daily Beast.
The two men allegedly hid in a Manhattan public housing project, where they consumed alcohol, marijuana and cocaine for two days, until they ran out of money, according to the source.
Elkann then allegedly contacted his family and warned them that a woman was holding him against his will and would hurt him unless they paid a $10,000 (£8,055) ransom. Elkann's family informed the NYPD, which then lured both Elkann and his alleged male escort to a location to collect the money.
Elkann was arrested and subsequently charged with filing a false police report after he claimed he was the victim of "unlawful imprisonment." He was not held by authorities, who gave him a ticket to appear before a criminal court for arraignment. It is not clear whether police arrested the alleged male escort.
When contacted by Italian news agency Ansa, sources close to Elkann said they did not have anything else to add to the reports that were already circulating.
Elkann, chairman of Italia Independent Group and Garage Italia Customs, nearly died of a cocaine overdose in 2005. He was found in the red-light district of Turin, Italy, after spending a night with a transsexual prostitute.