It's that time of year again where the leaves turn from green to an orangey brown and an international break has just tried to sap our souls of love for the nation's favourite sport – it's time for the release of this year's football video games.
This is set to be a key year in the ceaseless battle between the two major franchises in football simulation. Fifa 16 is breaking some great new ground, reflecting the expanding horizons of real-life football, while Pro Evolution Soccer (PES) 2016 looks set to meet the potential the past two years' games have shown.
Fifa 16 vs PES 2016: The history of their rivalry
For 20 years, Fifa Football from EA Sports has been the officially licensed football game. It has captured audiences across the world on pretty much every platform going. But in recent years, it's become the Michael Bay of sports games – predictable, recycled and slow-growing. The yearly release cycle puts strains on development where only small things get improved while ancillary features take precedence to look like big additions.
Pro Evo is a bit of a renegade series. Hamstrung slightly by the all-encompassing exclusivity that the Fifa series has for teams and league licences, the inventive editing modes of PES have long-captured more dedicated fans. When we entered the PS2 era, PES benefited from a dip in EA's quality to create what are still widely regarded as the best football games ever made: Pro Evo 4 and 5.
While Fifa spent its time going for the money and the personalities, PES set forth to make a great football game and it became the choice for fans. Then, much like EA had done during the PS2 era, PES faltered during the 360/PS3 generation, struggling with the new technology and unable to recapture that magic... until recently.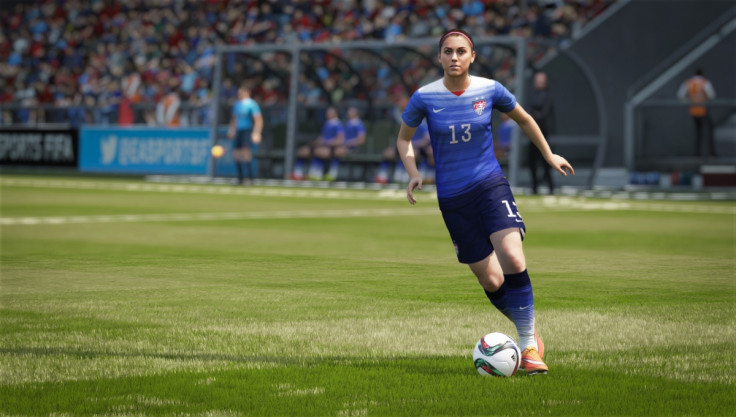 Fifa 16 vs PES 2016: New features
With this year's releases, both series will see feature refinements, a continuing building of licences and a further honing of the incredibly popular trading card modes. But let's start with the biggest inclusion, which is the representation of women's football.
In a year where Fifa as an organisation has imploded like a dying sun, one of its major success stories has been the Women's World Cup. Women's football has been rapidly rising in popularity and after an excellent display of talent in Canada earlier in 2015, EA is bringing the women's international game to Fifa 16.
Two years of planning has seen stars of the game coming in to do fresh motion capture to add brand new animations specific to how the women's game is played, meaning it's no copy and paste job, and it plays rather well. Of course, Fifa plays rather well anyway, so that's not surprising, nor is how there's no difference in gameplay between the players being controlled. This is one of the biggest problems for the franchise as a whole, as it plays exactly the same as it has done for the past three years.
Fifa succeeds for a number of reasons and the ease of play is definitely one of them. Anyone can pick up a pad and play the game regardless of age, experience or knowledge of football. Fifa 16 is relatively safe in that regard, not messing with the formula of the previous iterations. It also endures due to its Ultimate Team mode, which is the only part of the game that's really been updated in any major way. New to the massive card-collecting fantasy football game is a draft function, something you'll probably be familiar with if you're a follower of American sports.
FUT Draft comes in addition to Ultimate Team, offering players a sideshow that allows them to select a team with great stats from a random draft of players in each position. They then take their team online to compete for rewards that feed back into their main FUT game.
On the whole, FUT is so popular now, it's quickly becoming the focus of the game, meaning the core mechanics have only been slightly with improved animations, more reactive AI and a new trainer function that helps you see what you were actually aiming at when your passes go horribly awry.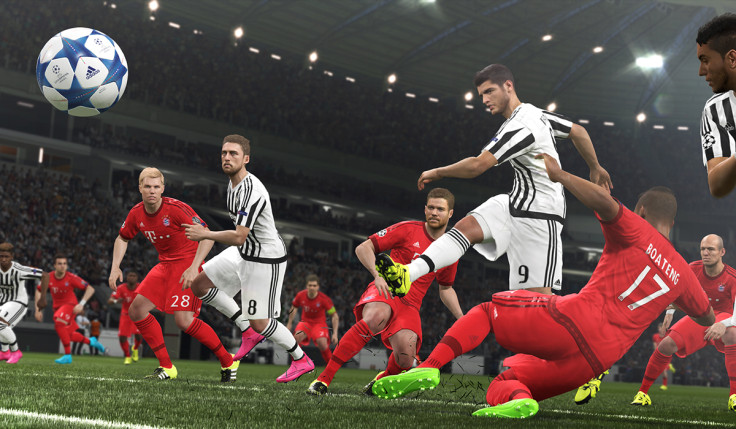 Conversely, PES has been playing catch up. Fans have yearned for the series, with its purer, less corporate approach to football, to regain its spark. For the past few years, the signs have been there, but the latest version could well be the one to better EA's behemoth.
For starters, Konami has signed more licenses than ever, with the continuation of Uefa's top competitions: the Europa League and the Champions League, and the new Euro 2016 competition. Individual club licenses are piling up too and include the usual offering of a Premier League team (Manchester United), three Bundesliga teams, and full French, Italian and Spanish leagues.
But PES is also dipping into its past. For years, fans traded memory cards with people who had an edited file to install all the proper names, kits and clubs, and it's good that Sony is supporting this kind of sharing on the PS4 with a now-freed USB drive. This means the edit mode has some great possibilities.
The Master League is improved as well to give that manager RPG element a bit of a facelift and more depth with scouting, transfers and even managerial moves. There's also the myClub game mode, which is similar to FIFA's FUT mode but more about building a constant deck and levelling your players.
Fifa 16 vs PES 2016: The verdict
The biggest difference between the two is, of course, in how they play. The Fox engine (which powered Konami's Metal Gear Solid 5) has done wonders for Pro Evo's animations and it helps the flow of play. Team mate AI does all the wonderful running into space that it should do, reacts to you doing the same, and you don't get trapped in a loop of tussling with other players. In fact the whole thing feels a little bit weightier, in a very good way.
Compared with Fifa's mostly hold-sprint-and-dribble style, PES gives you the moment to poise, slow the play, read what the players are doing and actually gain more control over the proceedings. That's not to say you can't just pick Ronaldo and step-over your way to vainglorious triumph, but there's something a bit more rewarding about using everything at your disposal.
PES is very much a team game and the way players dynamically feel in the game reflects that. The players have their strength, size and style very well translated and it helps to give each squad a more intimate feel to you, the player. Simply, this is the best football gameplay since PES 5, which if you're an aficionado you'll know is high praise indeed.
So, as always, the big money will go to Fifa. Its core audience is dedicated and it will perform well. But if you're looking at a new challenge or if you're a bit sick of how much EA has focused on the FUT mode, Pro Evo might help you fall in love with football games again. And unless you're a fan, do you really care if Perugia from Serie B is authentic? No. Go and play some good football.
Let us know what you think by tweeting us at @IBTGamesUK.