Fifa 17 new features list: Frostbite engine, AI runs, physical play and overhauled penalties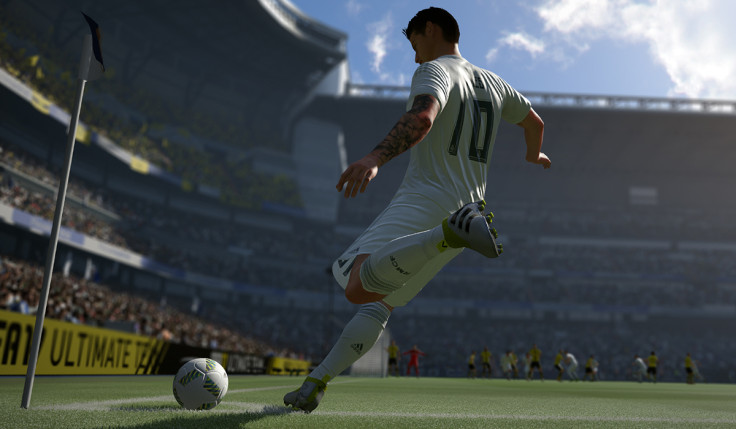 The Fifa 17 embargo has been lifted, releasing a tide of previews and interviews about the game. Among the opinions and PR spiel, it might be hard to nail down what exactly is new in this year's iteration of the long-running and hugely successful footy sim.
The Journey, the new story mode coming to Fifa 17, is sure to grab all the headlines – but there are also a host of smaller changes and improvements coming to the core gameplay. These relate to set-pieces, physical play and teammate AI in particular. Below, we've listed the differences being made.
For the latest E3 2016 news check out our hub page
For more on The Journey have a read of our interview with series producer Aaron McHardy. Our preview will be published soon.

The Journey
A story mode with RPG elements about a young English player called Alex Hunter and his journey in the Premier League.
The story won't change from region to region. The version of Fifa 17 sold in Spain will also star Alex Hunter.
It lets players see the other side of being a footballer. Frostbite allows EA to recreate manager's offices, childhood homes, dressing rooms, airplane interiors, training grounds and more.
Performances on the pitch and dialogue options delivered in conversation with club staff and to the press will influence the story and Hunter's relationships.
Mass Effect developers Bioware aided EA in the development of dialogue options.
Play poorly and you may be loaned out to a lesser team.
An icon in the upper left of the screen during games informs player of their rating, and offers feedback on tackles, shots and passes.
The Journey includes manager likenesses (Jose Mourinho in the demo, Jurgen Klopp in a slideshow still) and voice performances from players like Harry Kane.
Kane, Marco Reus, Deli Alli, Marcus Rashford and others were all consulted during development.
Frostbite Engine
Frostbite has allowed EA to introduce three times as many new animations as they have on average for a new Fifa.
Engine allowed EA to recreate backroom areas for new mode, The Journey (detailed in our preview).
Better lightning, better player likenesses – you know the drill.
Set Piece Rewrite
Player can move around the ball to position themselves, to kick with the outside of their boot for example. This is handled with the right analogue stick.
Players can also position themselves around the ball for penalties.
Penalties have been revamped. Players now control their run up to the ball and shoot as this run is being made.
Camera stays behind the player when a free-kick is taken towards goal, so player can see its trajectory.
On corners and some long-range free-kicks, there is now a targeting reticule in the box determining roughly where the player is attempting to put the ball.
On corners players can now set up their corner, then switch to a player in the box to jostle for position. A simple tap of a button will see the corner taken as you stay in control of this player.
Physical Play Overhaul
"Pushback technology" – a new real-time physics system that means players keep balance better when pushed and shoved.
New system pulls together and builds on previous 'protect the ball', 'jostling' and 'shielding' mechanics.
Hold the left trigger to enact physicality, which adapts to context of position and pressure. Players shielding a ball will get more physical with the player posing the biggest threat to them.
Players are able to keep control while shielding then skill out of it.
This is good for players that hold up play from goal kicks like Olivier Giroud or Diego Costa.
Collisions with keepers have been improved. They can drop the ball now, though this is a rarity.
Active Intelligence System
"Constant spatial analysis."
AI teammates make more runs, and better runs.
They also make intelligent moves to open up space for other players.
AI players will run into good positions even if it breaks the formation.
AI players hold runs and make fake runs to create space and opportunities.
Attacking techniques
Goalkeepers can kick and throw with purpose (hold button then quickly tap).
Same technique (introduced last year for passing) also applies to shooting – to create a low, driven shot – and to attacking headers – which aims the ball down into the ground.
Curled-through balls have been introduced. Apparently EA has been working on getting this in for years.
Players can flick the ball with the right stick to themselves.
© Copyright IBTimes 2023. All rights reserved.