The Asian Football Confederation, which backed Fifa president Sepp Blatter in the presidential elections last week in Zurich, said it will discuss his resignation with its member associations and sister confederations.
The AFC is the governing body of Asian football and is one of the six confederations that make up Fifa. It is headquartered in Kuala Lumpur, Malaysia and has 46 member associations and one associate member association.
Shaikh Salman bin Ebrahim Al Khalifa of Bahrain is the AFC president.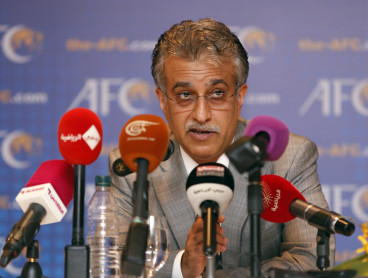 In a statement, the AFC said it is closely monitoring the situation and will discuss "the best way forward for both Fifa and world football."
In a separate statement, the confederation reiterated its support for the 2022 Fifa World Cup to be held in Qatar, noting that it will be the only second World Cup to be held in Asia and the first in the West Asian region.
"The AFC and the whole Asian football community stands with Qatar and we all look forward to hosting the World Cup, and welcoming the world," the brief statement added.