English Football Association chairman Greg Dyke has warned Sepp Blatter that "this isn't over" after his controversial re-election as Fifa president.
Interviewed on Sky News, Dyke highlighted fact that Blatter's opponent, Jordanian Prince Ali bin al Hussein, forced a second round of voting on the previously unassailable Swiss-born official. In the end, however, Prince Ali decided to withdraw from the second round, and Blatter was re-elected for a fifth four-year term.
Dyke said: "I think we all expected him to win. Prince Ali got it to a second ballot [and that] wouldn't have happened if we'd had this vote a week ago. I think that's the impact of the events this week.
"But I think this isn't over by any means ... The events of this week are so traumatic for Fifa that I cannot see Fifa reforming itself under Blatter. He's had 16 years to reform it, he hasn't done it."
Dyke had previously hinted that England would consider boycotting future competitions if Blatter won. However, after Blatter's victory he said England would not make such a decision "on its own", hinting it would have to be a move agreed by Uefa and other footballing federations.
He also suggested things "look ominous" for the 79-year-old Swiss and suggested that, he could not "see him lasting more than a year or two... Blatter's statement yesterday in which he basically said 'Leave it to me, I will clean it up' - nobody is going to believe that.
"And I think it is quite ominous for him when the attorney-general in America says this is only the beginning, not the end."
Another former presidential candidate, ex-Portugal international Luis Figo, said Blatter's victory was another "dark day" for football and urged him to resign in the next few days.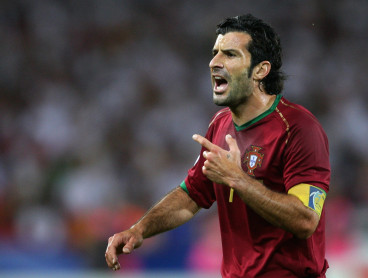 He said: "This vote has only served to endorse the election of a man who can't remain in charge of world football. Blatter... being re-elected - that shows exactly how the organisation is sick. Today was another dark day in Zurich. Fifa has lost, but above everything, football has lost and everyone who truly cares about it has lost too.
"If he was minimally concerned about football, he would have given up on re-election."
Uefa chief Michel Platini, who had said his organisation could boycott Fifa events if Blatter won congratulated Prince Ali for his "admirable campaign".
He said: "I am proud that Uefa has defended and supported a movement for change at Fifa, change which in my opinion is crucial if this organisation is to regain its credibility."
And former England striker Gary Lineker was scathing, tweeting: "The only way this revolting organisation will change is if the major football federations walk out. It's time to grow a pair of footballs."